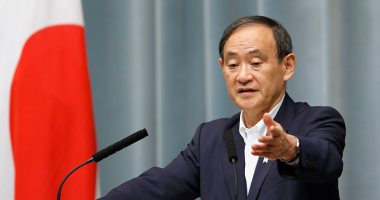 Japan's Kyodo News reported that the draft budget rose by 0.5% compared to the fiscal year 2020, and reached a record level for the seventh year in a row as the country strengthens its ability to deal with the growing maritime influence of China and the missile and nuclear threats of North Korea.

In the first year of Japanese Prime Minister Yoshihide Suga's administration, the defense budget rose for the ninth consecutive year. Suga vowed to proceed with the path set by his predecessor, Shinzo Abe.

The Japanese Ministry of Defense has allocated 33.5 billion yen for the development of Japanese-made confrontational missiles … The opposition MPs raised concerns about the development of such weapons, saying that possessing such missiles that could have the ability to hit enemy bases would contradict the country's constitution that abandons war and defense-oriented policy. Exclusively.

Defense Minister Nobuo Kishi said Japan should "respond" to the increasing Chinese maritime activities around the southwestern Japanese islands while securing the safety of Japan's Self-Defense Forces. To this end, confrontation missiles are necessary to defend the islands.
The missile development will require five years as the Japanese Ministry of Defense will expand the launch range of the anti-ship missiles it is developing, and it is likely to fly 900 km.