As his wife Chrissy Teigen's brand exploded into flames seemingly overnight after her past cyberbullying resurfaced, John Legend kept his cool, choosing to stay silent rather than offering his own analysis or condemnation.
It was a route brand expert Eric Schiffer tells Fox News he would have advised Legend not to consider if the "Voice" coach were his own client. According to the author and the chairman of Reputation Management Consultants, Legend's "silence in the face of Teigen's brutal attacks" aimed at celebrities like Courtney Stodden, as well as alleged bullying and mistreatment of fashion designer Michel Costello, "has reverberated across Madison Avenue."
"During a period in which Chrissy was going through media scrutiny for mistreatment of people like Courtney Stodden, Legend said nothing. In the process, what that did is it caused him to further his brand to align in many ways with his wife's," Schiffer analyzed in an interview this week.
"John didn't do the conduct. But he is stuck in this bitter choice between his love for his wife and either his disgust with her behavior or him privately being ok with it. Because he didn't speak out right away it causes the public to wonder, was he OK with it?"
CHRISSY TEIGEN LOOKING TO DO A 'MEGHAN MARKLE'-TYPE INTERVIEW WITH OPRAH WINFREY TO 'TELL HER TRUTH': REPORT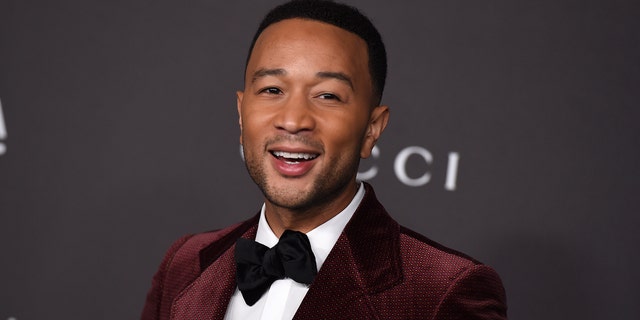 Like many, Schiffer said there's an obvious conflict for Legend in terms of his devotion to his spouse and leveling his own values against that. Despite a potential conundrum for the singer, Schiffer said he would have informed Legend to "speak up about this real challenge."
"If he does in fact disagree with Chrissy's behavior, speak publicly about the fact that you were stuck between a choice of wanting to be loyal to your wife but also standing up for what you believe," Schiffer said.
On Wednesday, a little over a month since Teigen's downfall began, Legend spoke out for the first time, offering up a short description about how the "Cravings" cookbook author is doing amid the fallout.
"She's doing great," Legend told TMZ cameras Tuesday, one day after Teigen apologized in a lengthy post for her problematic tweets on social media, dubbing herself a "troll."
What's more, Legend named Teigen's "Cravings" brand and gave Instagram viewers a sneak peek at his and Teigen's home office while conducting an Instagram Live interview with Calif. Gov. Gavin Newsom on Monday.
'TEEN MOM' ALUM FARRAH ABRAHAM CALLS CHRISSY TEIGEN'S SEX SHAMING 'PATHETIC': 'AN UNFIT PERSON IN SOCIETY'
"We got this house right around when the pandemic started in the spring. We were planning to get a house to work in so that we would combine our operations, Cravings, my music and make it a home, but a home away from home. We did that. We remodeled, we got the studio ready and this is where we work," Legend told the governor before discussing coronavirus restrictions being lifted in their home state.
Schiffer calls Legend's promotion of Teigen's work amid her ongoing scandal "boneheaded from a celebrity brand management perspective."
"It shows that he doesn't have empathy for the whole situation in its entirety," said the expert. "Many have felt on some level that there's an out-of-touch celebrity elitism that has been pervasive with both of them and that kind of comment makes people wonder."
Although Schiffer is cognizant that Legend, an EGOT winner, "has been a celebrated musician with an image that largely aligned with social good." Staying mostly silent on one of the biggest celebrity scandals of 2021 with his wife at the center of it, however, will likely come with a price, he said.
MICHAEL COSTELLO'S MOTHER SPEAKS OUT ON CHRISSY TEIGEN'S BULLYING THAT LEFT HIM SUICIDAL: 'THE DAMAGE IS DONE'