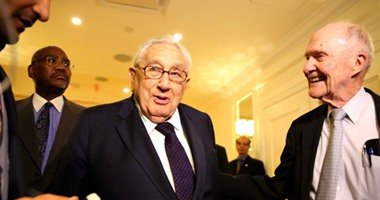 Former US Secretary of State Henry Kissinger said that the new US administration should not return to the spirit of the Iranian agreement that could cause an arms race in the Middle East.
During an online conference of the Jewish People's Policy Institute, Kissinger criticized the Iran agreement reached in 2015, from which President Trump withdrew in 2018, and which US President-elect Joe Biden seeks to return to if Iran agrees to again abide by the limits of the agreement on its nuclear program.
Kissinger added, we should not go overboard, as I do not think that the spirit of the Iranian agreement with time limits will change anything other than that it will bring nuclear weapons to the Middle East, and thus create a state of latent tension in a short period or will come later.
Kissinger continued, that the current regime in Iran does not seem to have the possibility to abandon this mixture of Islamic imperialism and threat. The real choice relates to an assessment of Iran's nuclear capabilities and the extent to which they can be avoided, adding that he says that dialogue will not take place with Iran.
Earlier, Rafael Grossi, Director-General of the International Atomic Energy Agency, said today, Monday, that reviving the Iranian nuclear deal should take place within the next few weeks after Tehran resumed uranium enrichment to 20 percent and its parliament threatening to restrict access of inspectors to its sites from next month.
"It is clear that we do not have long months. We have probably weeks ahead," Grossi said in an interview at the Reuters Next conference.