Paris Saint-Germain star Kylian Mbappe was injured in the first minutes of the second half of his team's match against Club Brugge at the "Jean Bridal" stadium, in the first round of Group A of the Champions League.
The player left the match and was replaced by Argentine star Mauro Icardi in the 51st minute of the match, as Mbappe suffered a foot injury, as a result of which he was unable to complete the confrontation.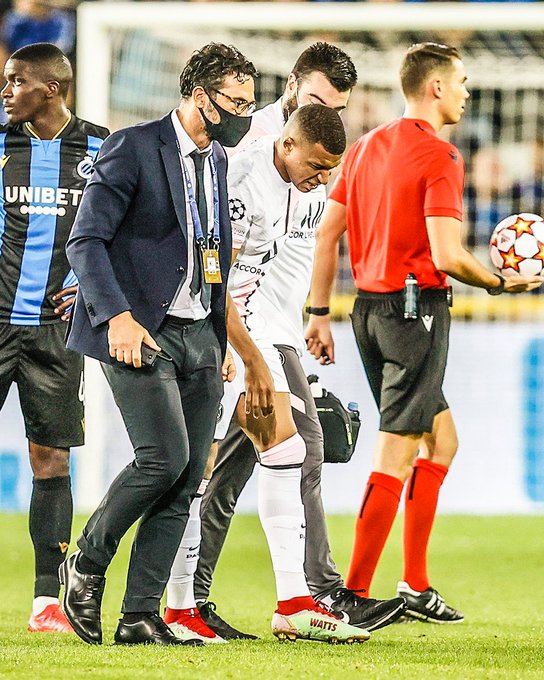 Paris Saint-Germain ended the first half of its match against Club Brugge, which is currently being held at the "Jean Bridal" stadium, with a score of 1-1.
Paris Saint-Germain's first goal was scored by Ander Herrera in the 15th minute of the meeting, which witnessed the presence of the Argentine flea Lionel Messi in the starting lineup of the Parisian team for the first time in the Champions League.
Hans Vanaken scored the goal for Club Brugge in the 28th minute of the first half.
The Paris Saint-Germain lineup was as follows:
Goalkeeper: Keylor Navas.
Defense line: Hakimi – Marquinhos – Kimembe – Diallo.
Midfield: Herrera – Paredes – Wijnaldum.
Forward line: Messi – Mbappe – Neymar.
Today's match comes the 150th in the history of Lionel Messi in the Champions League, according to the Opta Global Network.