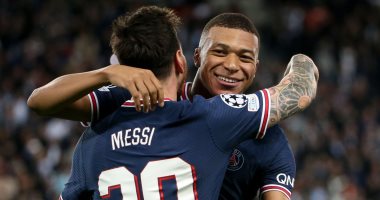 Real Madrid had enough spending capacity allowed in the squad to sign French striker Kylian Mbappe, of Paris Saint-Germain, this summer, as he contributed special funds from his positive results in previous seasons to increase them, according to the La Liga club revealed..
Jose Gera, General Director of the League, confirmed during a media session held today, Wednesday, regarding the spending limit on a sports team in the 2021-2022 season, that "Real Madrid was ready to sign Mbappe. He had no problem."".
Real Madrid, which has the highest cost limit in a sports team allowed by the economic control regulations for this season with a total of 739.2 million euros, had an initial spending capacity on players and technical equipment of 428.3 million euros, according to the League, in addition to 18.3 million euros in transfers, as Only 25% of the total revenue generated from these operations is counted for each season, and €292.6 million from the positive results of other seasons, the La Liga club reported today..
Gera confirmed that Real Madrid, who failed to reach an agreement with Paris Saint-Germain to sign Mbappe, could use this spending capacity in the team again to include him in the upcoming transfer markets..
Gera described the economic management of Real Madrid during the pandemic of the emerging Corona virus as "excellent", because in the sum of its economic results for the 2019-2020 and 2020-2021 seasons, "Al-Maringi" was able to collect benefits amounting to one million euros..
The General Director of the League commented on this, saying: "Real Madrid managed to balance the volume of its spending during the past two seasons with the volume of its revenues so as not to incur losses. There is no hidden secret in this matter, the secret behind this is the loaning of players, selling them and reducing salaries, the club has carried out economic management Ideal with a clear focus on fixing the situation in the short term to restore its strength in the medium or long term".