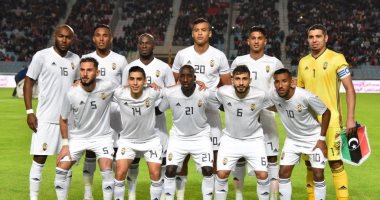 The Libyan national team continued its victories, achieving its second consecutive victory over Angola, 1-0, in the match that brought the two teams together this evening, Tuesday, at the "November 11" stadium in Angola, as part of the second round of Group F competitions in the African qualifiers for the 2022 World Cup to be held. In Qatar, a group that includes the national team.
The only goal came through Omar Al-Khoja in the 43rd minute of the match with a shot from inside the penalty area after a wonderful sentence.
The formation of Libya was as follows: Goalkeepers: Muhammad Nashnoush / Defense: Abdullah Al-Sharif, Sanad Al-Warfali, Ali Salama, Mutasim Sabo / Midfield: Muhammad Al-Tohamy, Faisal Al-Badri, Omar Al-Khouja, Moayad Al-Lafi / Attack: Hamdo Al-Huni, Muhammad Zobia.
With this result, the Libyan team succeeded in taking the lead in Group F with six points from two matches, after defeating Gabon and Angola, before the expected confrontations with Egypt in the third and fourth rounds, respectively, which will be held on October 9 and 12, in Cairo and Libya, respectively, which may greatly determine the features qualifying in the group.
The Egyptian team is ranked sixth in its sixth group with 4 points collected from two matches against Angola and Gabon, where it won the first and tied the second, while the bottom Angola team comes in last place without a balance of points, while the Gabon team is third with only one point.