Jennifer Lopez is considered one of the most prominent international stars, who if she appears in a party full of stars, her look remains distinctive, but Jennifer did not care about the distinctive look only at the annual Met Gala party, which was held in the late hours of Monday night, but rather showed her love for her lover, the star Ben Affleck. In their second official appearance after attending the Venice Film Festival together.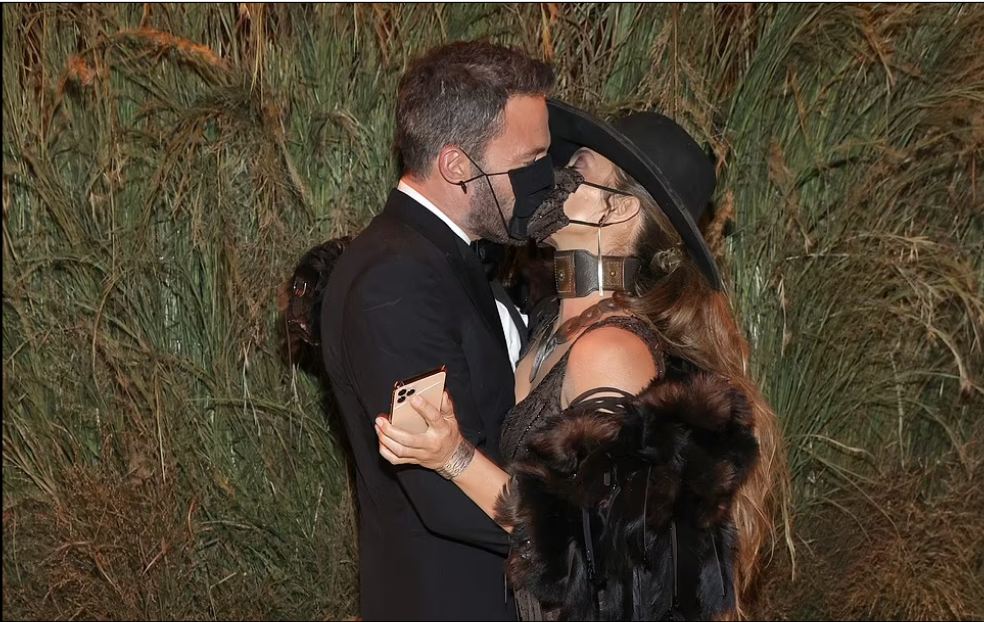 Jennifer Lopez kisses Ben Affleck with a mask
Jennifer Lopez and Ben Affleck attended the Met Gala party, raising the slogan "Love in the Time of Corona", as the duo appeared in a nice snapshot kissing each other without removing the "muzzle" on the red carpet.
This comes as the Met Gala party is back Met Gala To New York in an amazing way, on Monday night, after a year-long hiatus due to the outbreak of the new epidemic of the Corona virus, and fashion lovers and stars set out with bold, beautiful and some strange looks, as they celebrated in the spotlight on the red carpet at the Metropolitan Museum of Art, and many stars attended, led by Jennifer. Lopez, Kim Kardashian, Kendall Jenner, Megan Fox, and Billie Eilish.
According to the British newspaper, the Daily Mail, the evening in America was filled with diverse fashion looks, and the event witnessed a strong group of new celebrities such as actor Timothée Chalamet, musician Billy, poet Amanda Gorman, and tennis star Naomi Osaka.