Macrame is considered one of the decorative trends that became famous during the seventies and was hung on most of the walls of the houses, and was characterized by its different designs that end with the fringes, to give an aesthetic appearance inside the rooms, whether the living room or the bedroom, and with the change in decoration trends, the macrame disappeared for a period of time, to return again with modern designs. It corresponds with modern decorative pieces, and also evoked a feeling of nostalgia for many people for the memories of the old family home and they were keen to buy them, and to learn about different ideas for designing macrame, we review them in this report, according to the website " stylecaster".
Various ideas for macrame design

Macrame "Mkono"

considered macrame"MkonoAn elegant wall hanging to give the perfect bohemian touch to apartments, bedrooms and entryways, it's handcrafted with 100 percent cotton rope and beaded detailing for an elegant and simple look at home.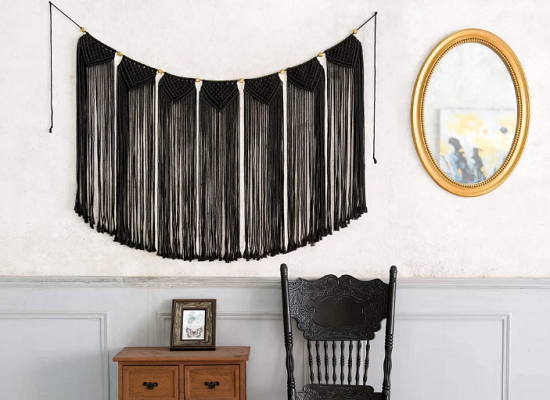 Mkono
Macrame "Taufey"
It is macrame" Taufey This is a beautifully designed and designed with high-quality thread wall décor pieces made with cotton ropes and a wooden base to make it look stronger, yet elegant.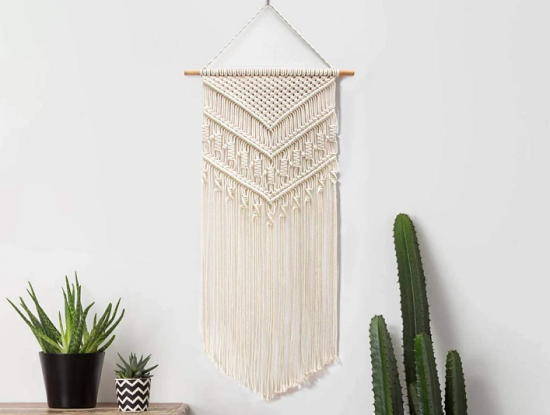 Taufey
macrame multicolored
The multi-colored macrame helps enliven any room, and it matches the colors of different decor pieces, and it can be hung in the living room or the entrance to the house.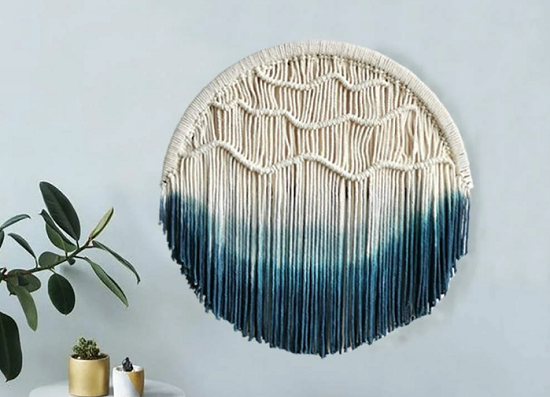 macrame multicolored
macrame star shaped
There are different designs of macrame that correspond to all tastes, such as macrame designed in the form of stars, which adds an imaginative and lively touch to the rooms of the house, and it can be hung in the bedrooms and above the sofa in the living room or the entrance to the house.
macrame star shaped
Macrame in neutral colors
There is macrame made of fibers and designed in four neutral colors and characterized by elegance, and it can be hung in any room in the house, whether the bedroom or the living room, and the multiplicity of its colors makes it compatible with the colors of the decoration pieces in the room.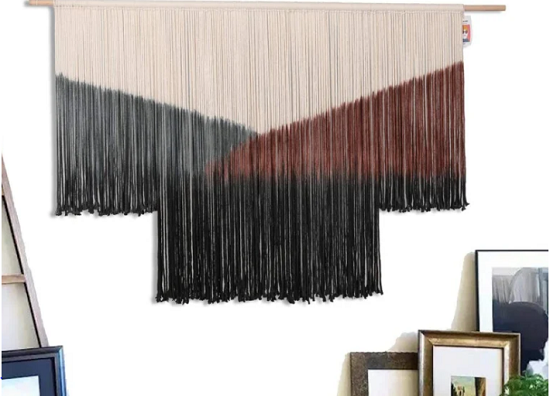 Macrame in four colors