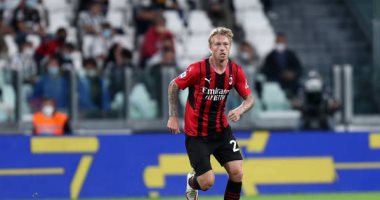 Milan coach Stefano Pioli received a strong impetus before facing Atletico Madrid on Tuesday, in the second round of the group stage of the Champions League at the San Siro stadium. According to the Italian newspaper "Toto Sport", Milan coach Pioli will restore the duo Simon Kjeer and Alessandro Florenzi against Atletico Madrid, after they have recovered from their injury and are fully prepared for the upcoming match.
The newspaper added that Florenzi and Simon Keir will be of great technical and physical readiness to support Milan against Atletico Madrid after their recent injury.
And she confirmed that Messias, Bakayoko and Kronic, the trio absent from Milan against Atletico Madrid, in the Champions League match on Tuesday.
Milan lost 2-3 to Liverpool in the first round of the Champions League group stage, at Anfield.
It is worth noting that Milan defeated Spezia 2-1 yesterday, Saturday, in the sixth round of the Italian League.