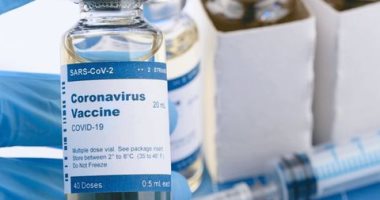 The Russian health authorities announced, this evening, Friday, that they had recorded 77 new deaths from the Corona virus in Moscow, compared to 74 cases in the data yesterday, Thursday.
The Special Operations Center for Coronavirus Control in Moscow – according to Russia Today News Channel – stated that the number of people who died from the disease in the city during the past 24 hours reached 77, bringing the total death toll from the pandemic to 10,840 people, compared to 10,763 in the previous statistic..
Moscow is witnessing a gradual increase in the Corona virus death index on a daily basis, as on December 21 the city had previously recorded 71 cases, on December 22, 73, on December 23, 76, and on December 24, 74.
Moscow is the largest epicenter of the Coronavirus outbreak in Russia, as it has recorded 772,104 confirmed infections in the city so far, including 593,939 cases of recovery..
For weeks, the city has witnessed new increases in the injuries index, which reached 7315 in Friday's statistics, after this previous toll had fallen to less than 600..
This comes while Russia, in general, is facing with the entry of the season of "winter diseases" a significant increase in indicators of the spread of the virus, and the health authorities announced in today's data that they had recorded 29,018 cases with 563 deaths..
However, it is expected that the country will witness a gradual decline in these indicators after the authorities launched a mass vaccination campaign against the emerging corona virus (Covid-19) on December 10.".
Source link