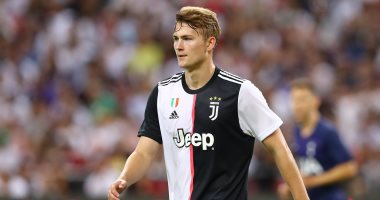 Today, Saturday, 6:00 pm, Juventus will meet its counterpart Napoli in the summit of the third round of the Italian League, at the "Diego Armando Maradona" stadium.
According to the Italian newspaper, La Gazzetta dello Sport, Juventus coach Massimiliano Allegri will rely on Giorgio Chiellini and Leonardo Bonucci's double against Napoli in tonight's match.
She added, that Juventus coach Massimiliano Allegri is not thinking of pushing Dutch defender Matthias de Ligt against Napoli this evening, and prefers the Chiellini and Bonucci double.
Juventus' attack against Napoli will also be led by Alvaro Morata and Swedish star Kulusevsky.
On the other hand, the Juventus team is missing a number of players against Napoli tonight, so Allegri is trying to rely on the available cards against the South Club.
Juventus began its Italian league campaign this season, with a draw against Udinese and then a sudden loss against Empoli.
It is noteworthy that Juventus occupies the 12th place in the Italian league table, with one point.