The skin always needs to be cleaned and to get rid of the effects of cosmetics, which over time may cause skin problems, and to achieve this, we review in this report, natural recipes for cleaning the skin by following simple steps, which can be prepared at home, according to the websitethehealthy".
Natural Skin Cleansing Recipes: Coconut Oil Recipe
Coconut oil helps remove any shine that appears on the face at the end of the day, because it contains linoleic acid, which helps fight acne, and lauric acid, which is moisturizing and antimicrobial, but it is not recommended to use coconut oil for acne-prone skin.
It is recommended to put coconut oil on the face and leave it for about 30 seconds, then put a warm towel on the face to open the pores, wait for 15 to 30 seconds, and then remove the oil with a cloth.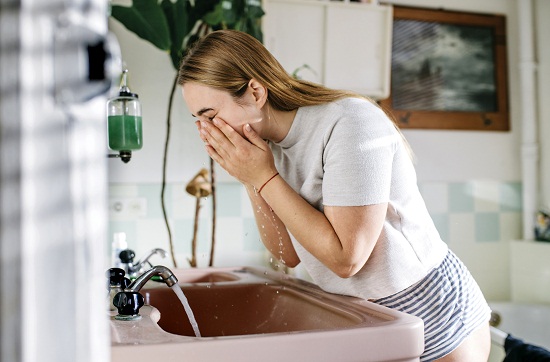 Facial Wash
Apple cider vinegar to clean the skin

Apple cider vinegar contains malic acid, which is similar to alpha hydroxy acid, as it works to renew cells, and helps to clean the skin and prevent clogging of pores, by diluting apple cider vinegar and applying it directly to the face.
It is recommended to mix one part of apple cider vinegar with two parts of water, shake it well, dip a cotton ball in the vinegar and clean the face with it, then wash the face and apply a moisturizing cream.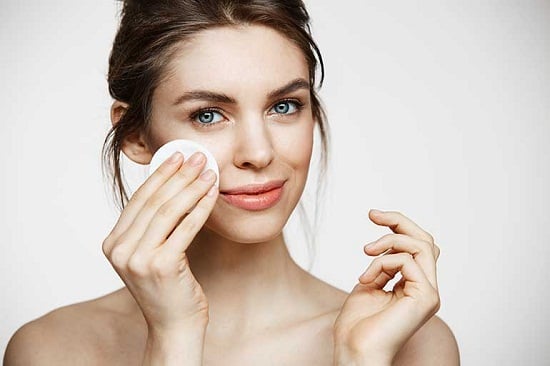 cleaning the skin
honey and lemon to cleanse the skin
Honey and lemon clean and moisturize the skin, prevent acne and slow down the aging process of the skin, by mixing a tablespoon of organic honey with the juice of half a lemon, then applying the mask on the face and neck avoiding the area near the eyes, then waiting for 20 minutes and then washing the face With warm water, then cold water, leave the face to dry.
Yogurt for skin cleansing
Yogurt is a natural cleanser for the skin, as it helps remove toxins from the skin, and works to get rid of dead skin cells, narrow pores, reduce the appearance of fine lines and moisturize, by mixing two tablespoons of full-fat Greek yogurt with one to two teaspoons of honey, and squeeze lemon, then put the mixture on the face and leave it for 10 to 15 minutes, and remove the mixture with a soft, damp cloth, or put a thin layer of yogurt on the face, leave it for 20 minutes and then wash the face with warm water.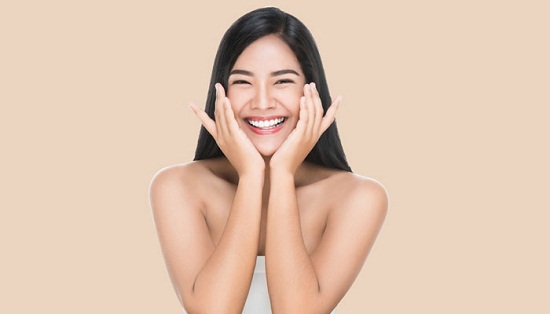 Clear skin
olive oil for skin cleansing
Olive oil is a natural moisturizer for the skin, and it cleans it by mixing an egg yolk, a tablespoon of honey, a tablespoon of olive oil and a few drops of lemon juice, then put the mixture on the face for a period ranging from 5 to 10 minutes, then rinse the face with water.