Mauricio Pochettino, coach of the French club Paris Saint-Germain, announced the starting line-up for the confrontation with its guest Montpellier, which is scheduled to be held at nine in the evening, Saturday, at the Parc des Princes, as part of the eighth round of the French League competition for the current season 2021-2022. .
The Paris Saint-Germain lineup was as follows:
Goalkeeper: Navas.
Defense Line: Achraf Hakimi, Kimpembe, Marquinhos, Diallo.
Midfield: Paredes, Herrera, Gaye.
Forwards: Neymar, Mbappe, Di Maria.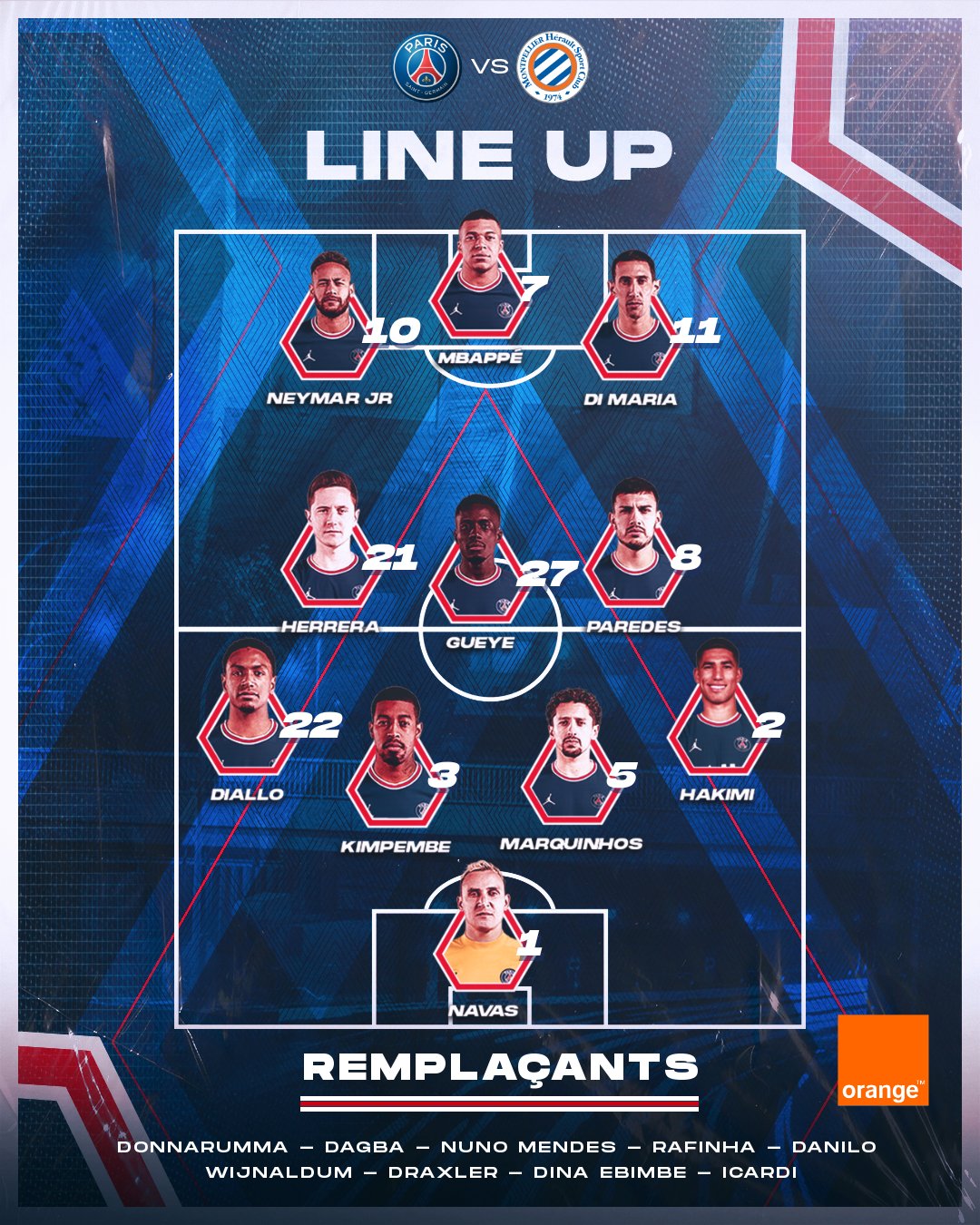 Paris Saint-Germain squad
Paris Saint-Germain is missing in the match tonight for many stars, led by the duo Marco Verratti and Lionel Messi, who are injured.
Paris Saint-Germain seeks to continue victories to maintain the top spot in the French League, which sits on its throne with 21 points.
On the other hand, Montpellier is looking for a victory or exit from the match at least with one point in order to adjust its ranking in the competition, as it occupies tenth place with 9 points.