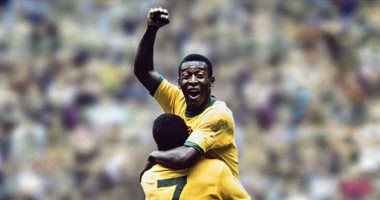 Brazilian football legend Pele was keen to reassure his fans around the world about his health, after he underwent surgery a few days ago, to remove a tumor in the colon, and posted a picture through his personal account on the "Instagram" website, and wrote, "My friends, thank you very much for the kind messages. And I thank God for feeling very well. Last Saturday, I underwent surgery to remove a tumor in my right colon.
The Brazilian football legend is organizing a charity auction to sell various sports and artistic tickets, belonging to many distinguished sports and artistic personalities in London next month, with the funds used to help Brazil recover from the effects of the Corona virus.
Pele displays a shirt signed by Dan Carter and a picture of the New York Yankees signed by Derek Jetrow, a shirt for David Beckham with Inter Milan, according to the website "whbl".
These pieces, along with other items from Cristiano Ronaldo and Kylian Mbappe, are among the 229 pieces that will be up for sale next month at an auction that Pele organized for the foundation he set up in 2018 to help disadvantaged children.
The Brazilian legend, the only player to win three World Cup medals and the man often called the greatest footballer of all time, said all the money raised would help Brazil fight the Corona pandemic.