Football legend Pele reassured his fans and followers of his health, and he was seen in a video clip singing the anthem of his old Brazilian club Santos during his celebration of leaving the intensive care unit in a Sao Paulo hospital.
The 80-year-old Brazilian was seen smiling as he accompanied the visiting musicians who had brought a guitar so he could hear him play and sing along.
His daughter Kelly Nascimento, who has been posting updates about her father's recovery from a hospital surgery to remove a colon polyp, posted footage of him singing in a room at Alberto Einstein Hospital in Sao Paulo.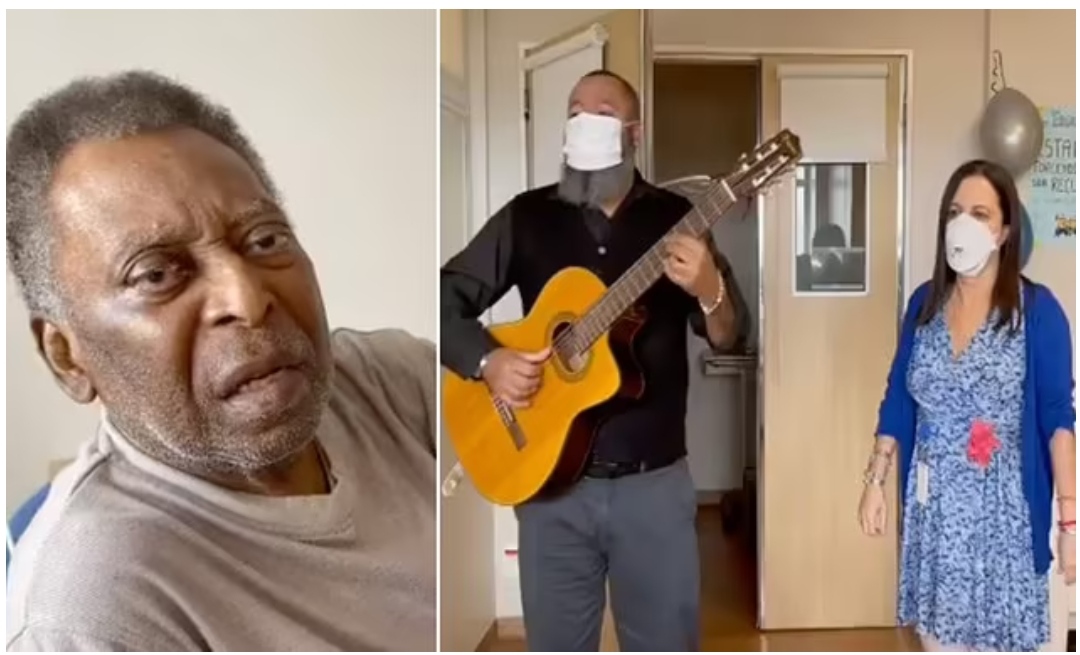 pellet
She captioned the video in a direct message to fans: 'You asked for more! There is nothing better than this."
And the Brazilian football legend, Pele, was keen to reassure his fans and followers with a picture from inside the hospital in which he is undergoing medical care after he underwent surgery in which a colon tumor was removed, and Pele published the picture through his personal account on the "Instagram" website, and wrote, "As you can see, a good mood is better." Medicine and I have a lot of it."
And the Brazilian football legend added in the post he published a little while ago, "I received a lot of love and support, thanks to all the healthcare staff in the hospital," and soon Pele received a large number of comments.
Pele, 80, performed a series of exercises with his legs, and those around him asked him to do the same exercises, but with his arms, and indeed Pele responded to them, and performed some exercises in his own way amid his smile and laughter around him.
Kelly shared a picture of her father, a nurse shaving, and another picture of him smiling. "We thank you all for your love and messages," said the daughter of the Brazilian legend and one of the best players in history.