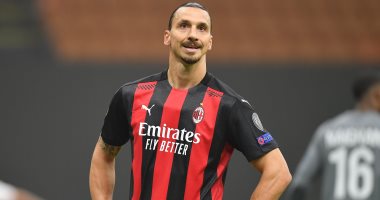 Milan coach Stefano Pioli has decided the position of Swedish star Zlatan Ibrahimovic from participating with the Rossoneri against Lazio in the third round of the Calcio competition, which is scheduled to be held next Sunday, at the "San Siro" stadium.
Ibrahimovic has been absent from Milan for 4 months due to injury, but he is ready to participate with the team again, after his recovery and obtaining a medical permit.
And, according to the Italian newspaper, Corriere della Sera, the decision to participate Zlatan Ibrahimovic against Lazio, coach Stefano Pioli, will decide after holding a session with the Swedish star and the medical staff to ensure his complete readiness for the match.
She added that Milan coach Pioli does not want to risk the star Ibrahimovic, and push him against Lazio from the start of the match, and he will be involved in the second half.
Milan is waiting for a strong match against Liverpool at Anfield, in the first round of the group stage of the Champions League.
Milan coach Stefano Pioli hopes that Zlatan Ibrahimovic will be ready to play Liverpool in the Champions League.