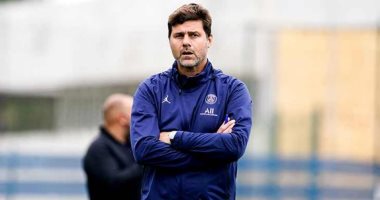 Mauricio Pochettino, coach of the French team Paris Saint-Germain, praised the level of the players in the victory over Montpellier, with two goals, in the confrontation that brought them together on Saturday evening, at the Parc des Princes, in the eighth round of the French Ligue 1 season. Ongoing 2021-2022.
Pochettino said, in his comments after the match: "I found the team strong tonight, I am satisfied with the performance, we had different periods in the match."
Pochettino added, "The players played a professional match, we were focused on this match and I am happy with the players' performance."
He continued, "It was important to win this match to prepare for the Manchester City match in the Champions League, so we had to stand on our strengths and weaknesses."
He added, "At the moment, we will focus on the team's readiness for the City match and try to prepare well for this match. We know that City is a very strong team, but we will focus on ourselves and hope to win."
Paris Saint-Germain strengthened its lead in the French league standings, after raising its tally to 24 points from 8 matches, 10 points ahead of runner-up Marseille, with 14 points with two fewer games, while Montpellier came in eleventh place, after its balance was frozen at 9 points.
Paris Saint-Germain missed many stars in tonight's match, led by Marco Verratti and Lionel Messi, who were injured.