The sports newspapers published this morning in Europe were interested in many important events, on top of which is Barcelona's humiliating loss to Bayern Munich 0-3 in the first round of the European Champions League, and Manchester United's fall against Swiss Young Boys 1-2 in the first Champions League surprises this season.
The Spanish newspapers talked about Barcelona's 3-0 defeat to Bayern Munich in the first round of the European Champions League.
The newspaper "Marca" published a picture of the duo Thomas Muller and Robert Lewandowski during their celebration of one of the goals against Barcelona, ​​​​and commented, "Poor Barca," its host, "The Blaugrana found themselves burdened against Bayern, who rained their nets again."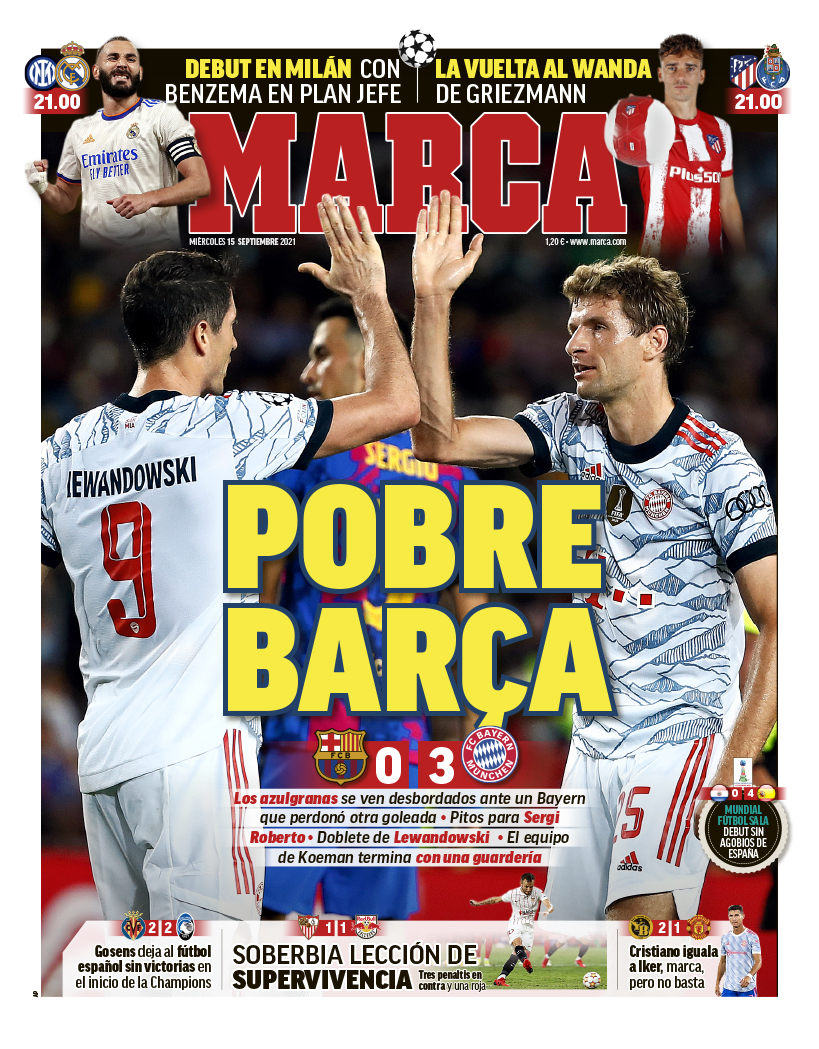 mark
"AS" newspaper issues the headline, "Another blow, Bayern returns to sweep the (Ronald) Koeman team," noting that the match "did not witness not a single shot towards the goal by the Blaugrana throughout the match."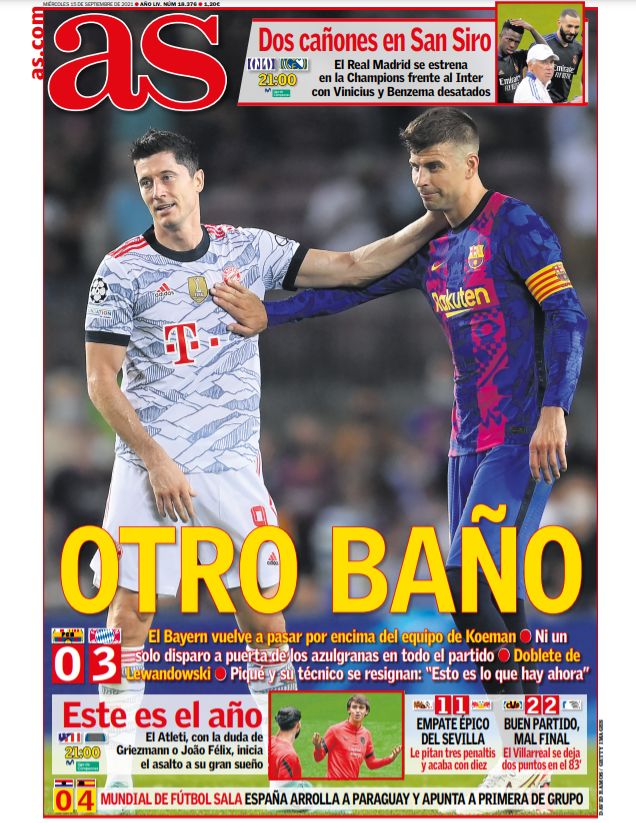 ace
The cover of the newspaper "Mundo Deportivo" topped the image of Muller's first goal against Barcelona goalkeeper Ter Stegen, with the headline "This is what exists, Bayern returned to prove their superiority against Barca, who appeared helpless."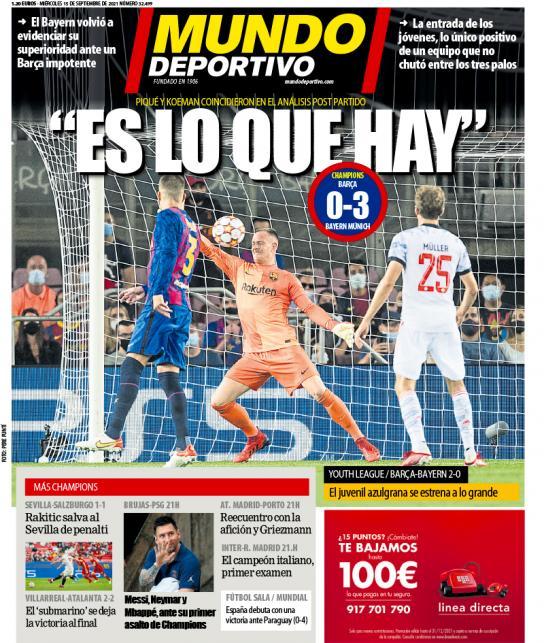 Mondo
And the English newspapers attacked Lingard and Bissaka after they caused Manchester United to lose against Young Boys in the opening of the Champions League campaign.
The picture of Lingard and Bissaka on the front cover of the newspaper "Daily Star", titled "Stupid children, Jesse and Aaron dedicate victory to the Swiss team."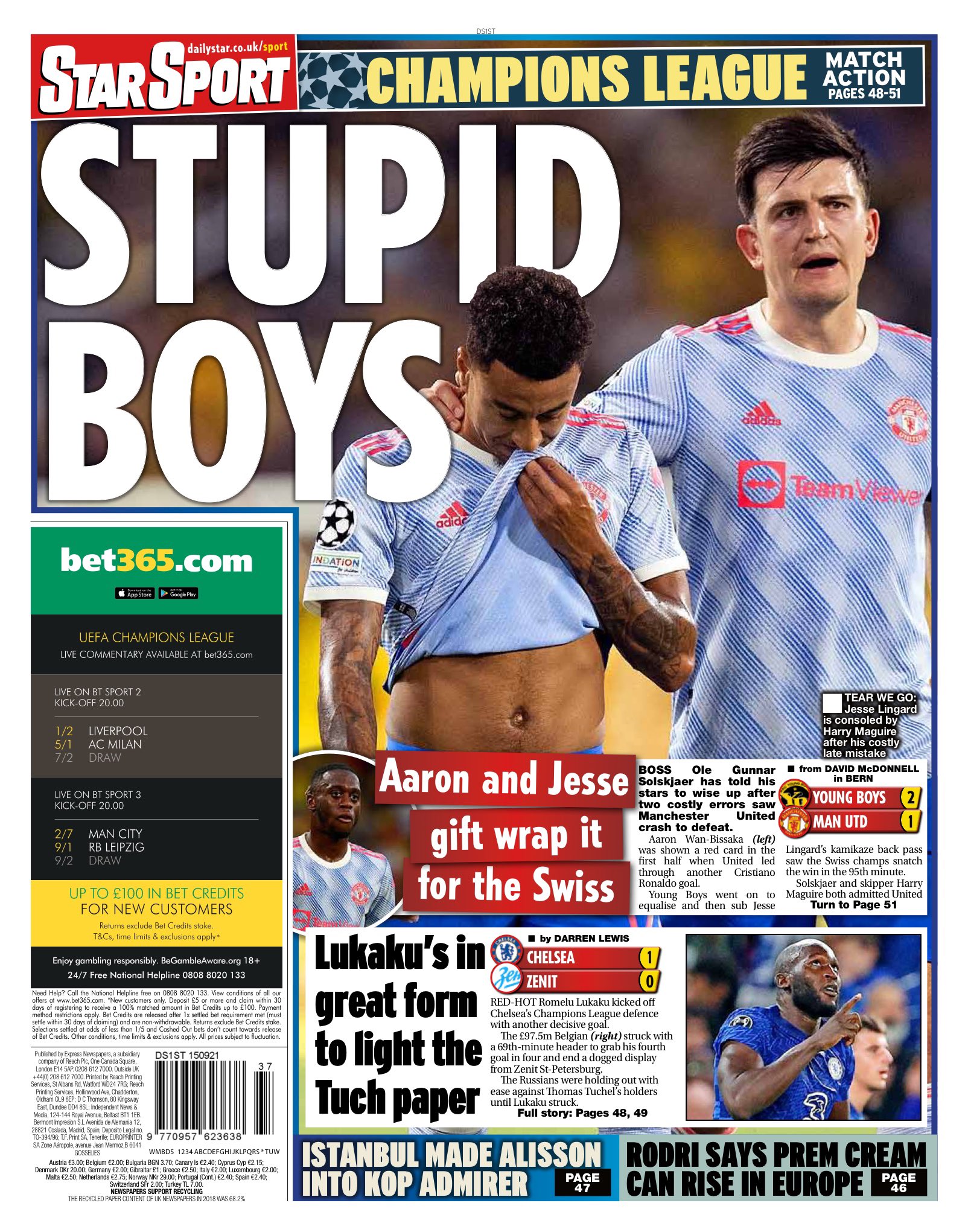 Daily Star
And the newspaper "Daily Mirror" said, "Stupid children, Ronaldo's goal is for nothing as United lose 10 players from the Swiss team with Jesse's mistake and Aaron's red card and Solskjaer warns his players."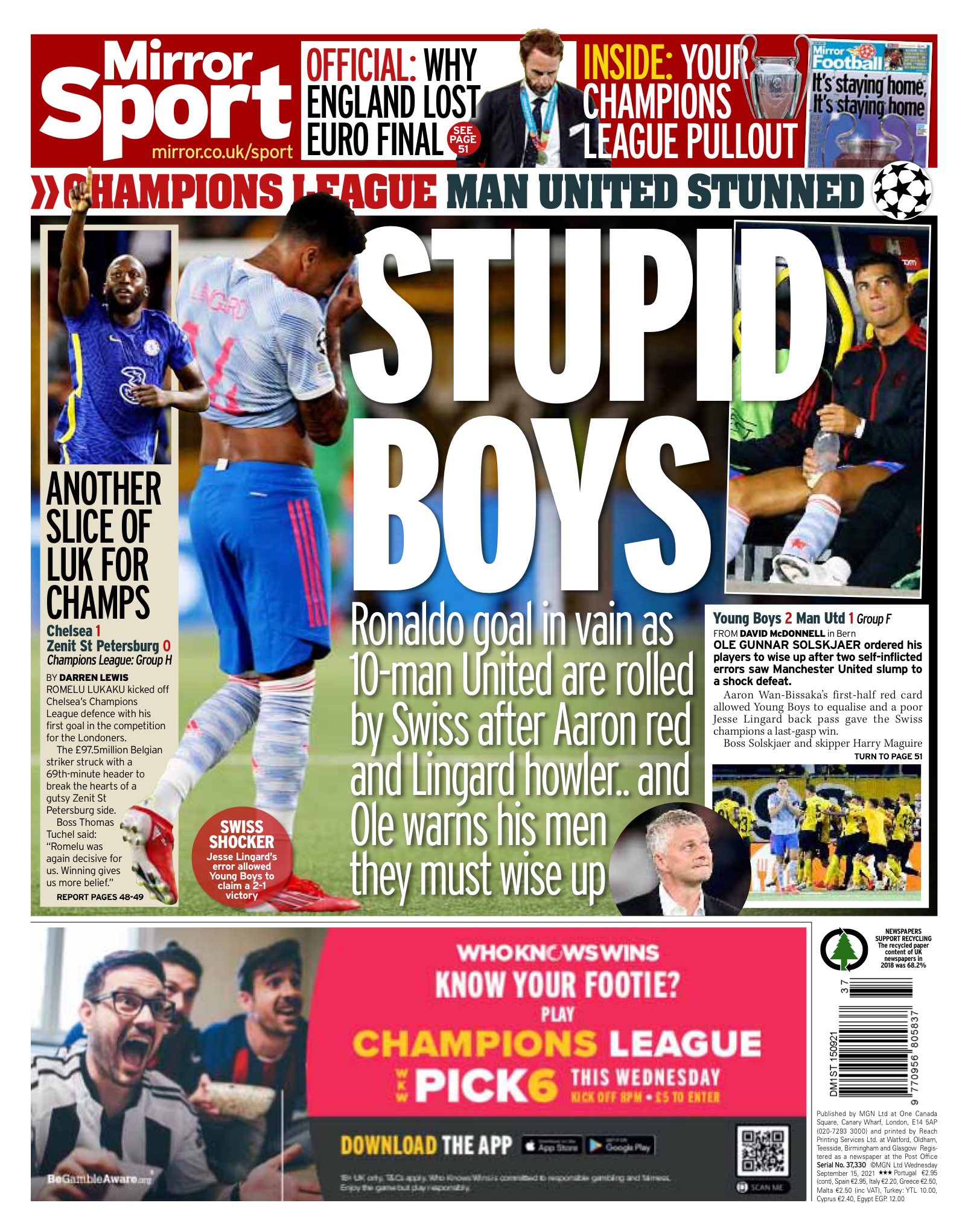 Mirror
Italian newspapers celebrated Juventus' treble against Malmo in the Champions League on Tuesday.
The headline of "La Gazzetta dello Sport" newspaper, "The first jewel, Juventus returns in the Champions League, 3/0 against Malmo, with Dybala and Morata, one game is enough: goals and confidence, Allegri: "We will see where we will be in November."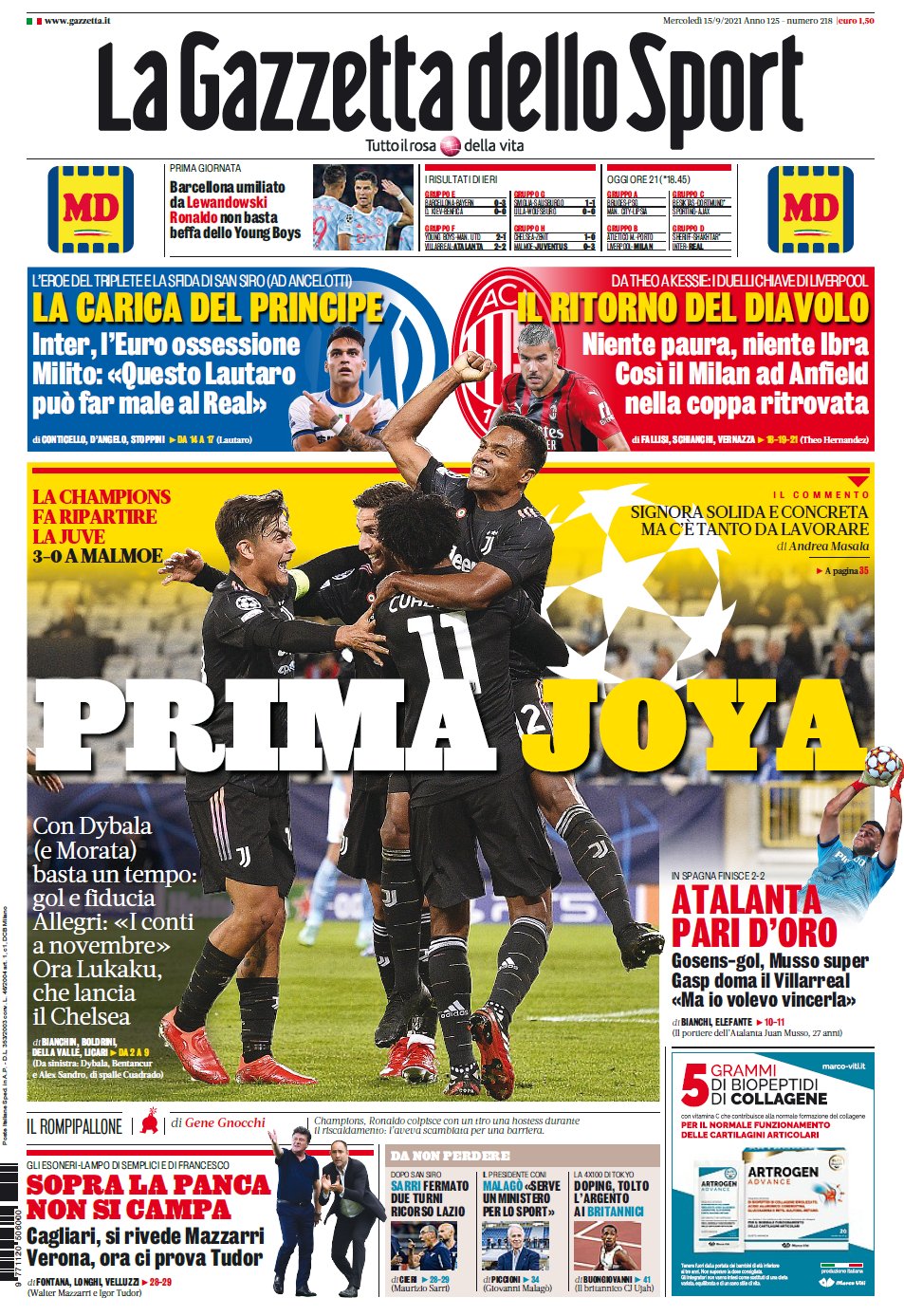 La Gazzetta