Al Rayyan Club announced the official signing of the Colombian star James Rodriguez during the summer transfer period to the Qatar Football League, in a statement welcoming the Everton player through the official account on the "Twitter" website.
The Colombian player arrived in Doha hours ago to undergo a medical examination by the club's management before the official announcement of the deal.
Rodriguez, 30, has not played for Everton this season, due to an injury, since last August.
British media confirmed that Colombian star James Rodriguez is close to joining Qatar's Al Rayyan club from Everton.
Rodriguez joined Everton last summer in one of the most surprising transfers of the summer window under Carlo Ancelotti.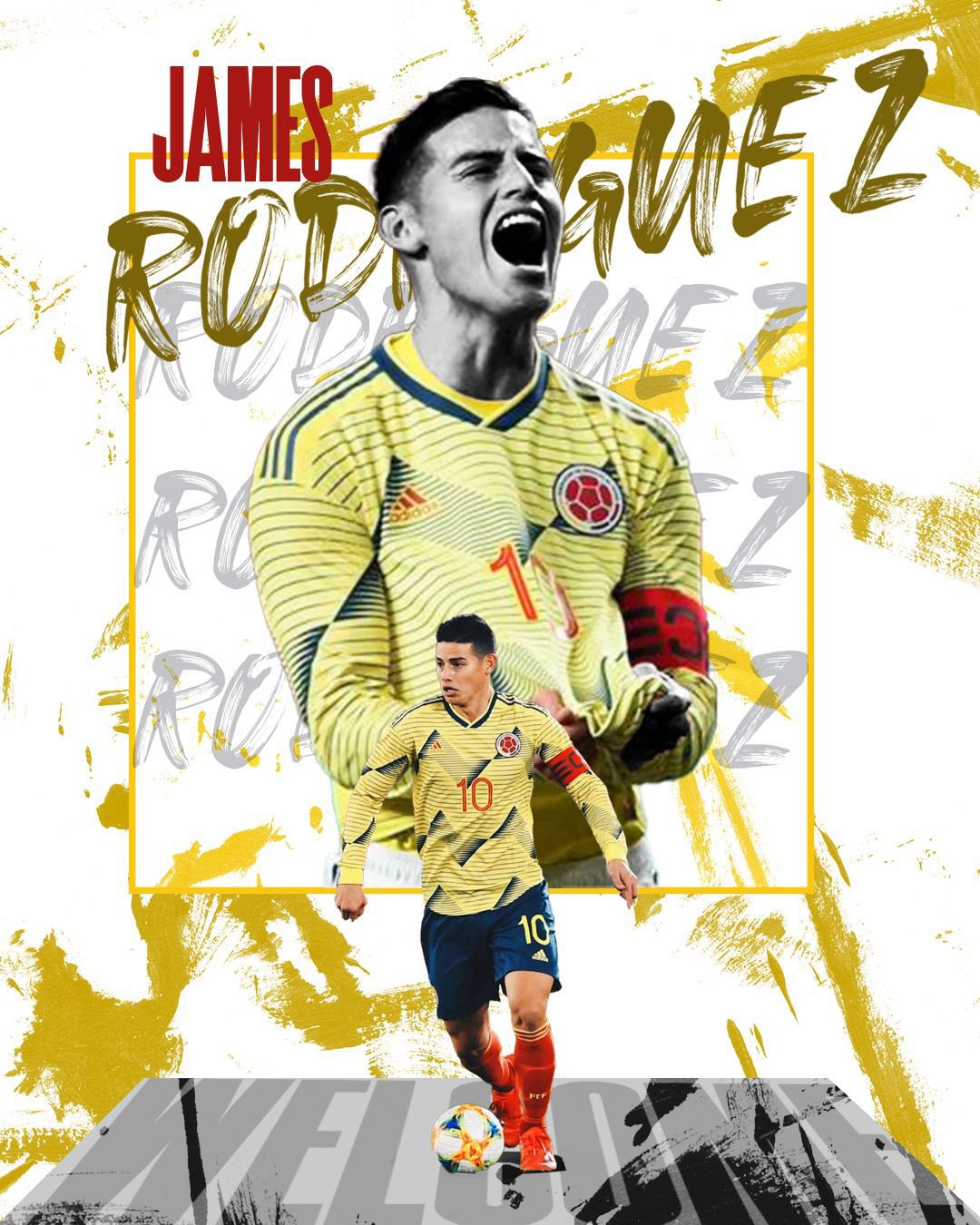 James Rodriguez
The Colombian started a distinguished career in Merseyside, where he was a factor in helping Everton to top the early standings, and it is not surprising that his absence through injury coincided with the decline in the Toffees performance.
With Ancelotti leaving, he finds it difficult to impress hard-working Rafa Benitez.
He has been linked with a move to Porto this summer in a swap deal with Luis Diaz, and despite Everton's inability to raise the money, the deal did not go through, leaving Rodriguez staying.
Meanwhile, Sky Sports International reported that the playmaker of the Colombia national team and Everton club, James Rodriguez, is close to moving to an Arab League during the next few days.
The network reported that the player is close to moving to the Qatari league, specifically to Al Rayyan Club.
As the Times claimed, his difficult start under the new Spanish coach may be about to end.
It would mark the end of the player's dark career at Everton, as he demonstrated his impressive potential in his early months with the team.
Rodriguez did not play any matches with Everton in the presence of his fans, as he missed the matches due to injury, despite this, Toffees coach Rafael Benitez has his reasons for not choosing him.
"For this match, he was a little worried about his muscles, he had a little problem and we decided to wait, so he wasn't available that's all," Benitez said.
"We will see if he is fit for the next match and then we will decide," the Toffees coach added.
Rodriguez moved to Everton from Real Madrid in the summer of 2020 at the request of Italian coach Carlo Ancelotti, but the Italian left after last season and returned to training the royal.
Everton will meet Queens Park Rangers in the Carabao Cup on Tuesday evening.