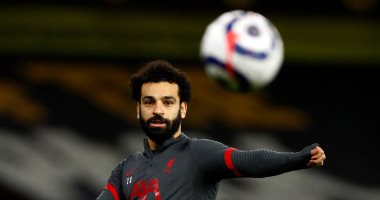 English press reports revealed that the French club Paris Saint-Germain is behind Mohamed Salah's huge demands to renew his contract with Liverpool.
And the English newspaper "Mirror" revealed yesterday, in an exclusive news, that Mohamed Salah demanded 500,000 pounds as a weekly salary for him in order to continue with Liverpool.
The same newspaper said today that the reason behind this is Paris Saint-Germain's interest in obtaining Salah's services, after they learned of the team's star Kylian Mbappe's desire to leave for Real Madrid.
The newspaper said that after Lionel Messi, Sergio Ramos and Gianluigi Donnarumma this summer, Paris Saint-Germain is looking to sign a resounding deal from the English Premier League to win the services of Liverpool striker Mohamed Salah.
The newspaper pointed out that Liverpool will face difficulties in its negotiations with Mohamed Salah to extend his contract, which expires in June 2023, as Mohamed Salah will demand at least 25 million euros, net annually, from Liverpool, who seems convinced that Paris Saint-Germain is hiding behind it all.
This comes at a time when the newspaper "Daily Star" said today that Liverpool are confident of signing a new contract with Mohamed Salah until 2025, despite the Egyptian international's claim of 500,000 pounds per week to stay in Merseyside.
Jurgen Klopp is keen to give Salah a new contract to keep him away from the temptations of Real Madrid and Paris Saint-Germain, one of whom may reverse to sign him if he does not sign with Liverpool.