Angela Merkel has been Chancellor of Germany for 16 years. She will visit the White House Thursday for the last time as the country's leader because she is stepping down in September. 
I was with Chancellor Merkel when President Trump gave her a private tour of his White House residence in 2018. I saw how President Trump used humor and facts to present her with the American people's frustration that Germany refused to pay its NATO obligations while also buying worrying amounts of gas from Russia. 
Yet, Merkel always struggled to explain why exactly her country had a budget surplus while not meeting their financial commitments to NATO's defense. She also failed to make clear why exactly Germany was ignoring European concerns that she was feeding the beast of Russia with the Nord Stream 2 pipeline partnership.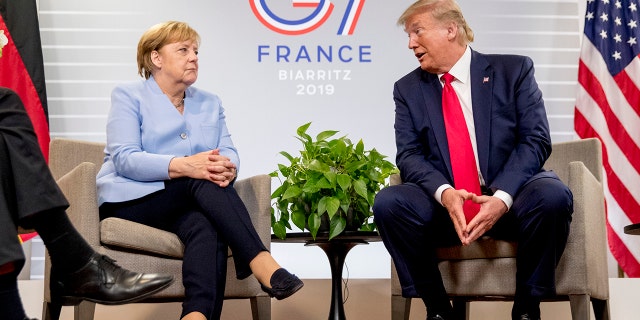 Clinton, Bush and Obama all believed that the increase in the number of democracies in the world was inevitable and irreversible, yet they stood by while Germany drifted towards a Swiss style neutrality.