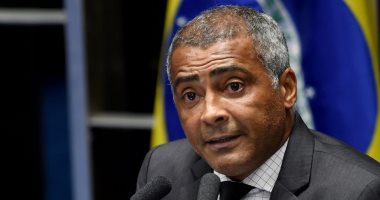 Medical sources confirmed today, Friday, that the former football player and Brazilian senator Romario de Sousa was transferred to a hospital in Rio de Janeiro and underwent surgery to remove the gallbladder.
Romario, 55, was transferred yesterday, Thursday, to the Cuba Star Hospital in Copacabana, and is still under the supervision of the medical team, according to the hospital, which did not provide further details about his health condition.
For his part, the press office of Romario, who won the 1994 World Cup in the United States with his country and was the team's top scorer and best player in the tournament, stated that he underwent surgery to remove the gallbladder, and that the operation "was carried out without complications."
"Romario is under medical supervision and is scheduled to be discharged from hospital in the coming days," Romario's team said in a statement.
Romario, one of Barcelona's former symbols, began political life in 2010 as a federal deputy from the Brazilian Socialist Party, and four years later was the most voted senator candidate in the state of Rio de Janeiro, with 63.43% of the vote.
Romario was known for campaigning against corruption in the Brazilian Football Confederation, despite the Brazilian authorities investigating him on suspicion of money laundering in banking operations and his illegal use of resources allocated to parliamentary activity.
In 2018, he ran for governor of the state of Rio de Janeiro, but was defeated in the first round.