Manchester United striker Cristiano Ronaldo has been affected by the fuel crisis in the United Kingdom .
And English media published a picture of the driver heading in Ronaldo's car, which costs 220,000 pounds, to the gas station at about 2 pm, and left at about nine in the evening, without refueling.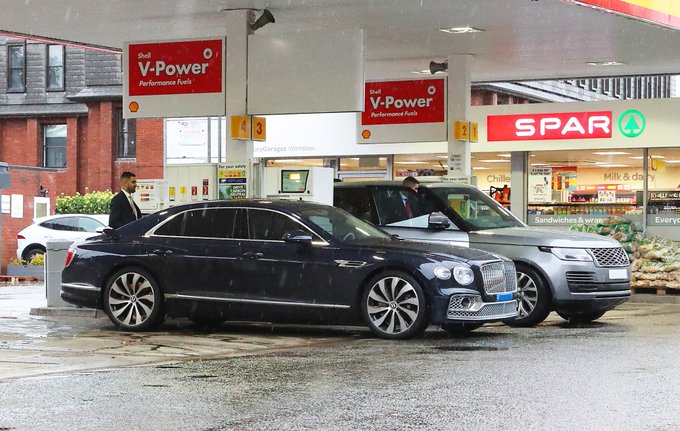 Ronaldo's car is waiting at the gas station
It is worth noting that Ronaldo participated in the Manchester United match against Villarreal, which was held yesterday, Wednesday, in the group stage of the Champions League, and scored a "deadly" goal in wasted time, to give his team a valuable victory, 2-1.
On the other hand, the British newspaper The Independent said that the British government has for years ignored warnings about serious defects in the UK's fuel supply networks, and government documents and data dating back to years ago revealed a set of concerns about the weakness of the gasoline and diesel supply chain.
Officials said draft legislative changes to protect the fuel supply had been drawn up in early 2017, but had fallen off the British government's list of priorities in the wake of Brexit, and officials warned that a lack of action meant more supply problems remained.
Ed Miliband, the opposition shadow business secretary, said the government's intransigence and horrific and deliberate cooperation had led to the current situation.
He continued, saying that the government must urgently address the shortage of 100,000 heavy truck drivers, which is the cause of the chaos, and added: With each passing hour and day that public opinion passes, it will feel increasingly angry at the shameful and incompetent government, which It got us to this point.