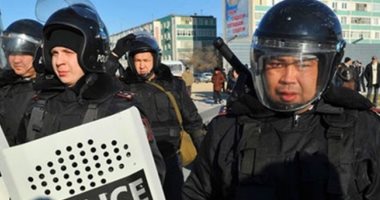 The Russian Ministry of Defense revealed the implementation of a new prisoner exchange process between Azerbaijan and Armenia within the framework of the ceasefire agreement in the disputed Karabakh region..
The commander of the Russian peace-keeping forces in the region, Lieutenant General Rustam Muradov, said in a statement reported by the "Russia Today" satellite channel Monday evening, "Today, with the aim of implementing the tripartite statement issued on November 9 by the leaders of Russia, Azerbaijan and Armenia, a new prisoner exchange process was implemented." He explained that a plane belonging to the Russian Aerospace Forces transported to Baku two Azerbaijanis who were being held by the Armenian forces, while 4 Armenian prisoners were returned to the city of Iriboni in Armenia, in an operation mediated by peacekeepers.
Muradov stressed that "Russian peacekeepers will continue to contribute to the strict implementation of the tripartite agreement."".
On November 9, Russian Presidents Vladimir Putin, Azerbaijani Ilham Aliyev and Armenian Prime Minister Nikol Pashinyan issued a joint statement stating the declaration of a ceasefire in the disputed Karabakh region between the Azerbaijani and Armenian sides, as of last November 10..
The statement stipulates the deployment of a Russian peacekeeping mission, which includes 1960 soldiers, 90 armored transport vehicles and 380 pieces of vehicles and special equipment.