Have you ever imagined your life in a house without electricity, internet and water? If the answer is no.. Learn this story, the new owner of a seaside cottage in the British province of Devon will have to dispense with the most basic necessities of modern life, such as electricity, water supply or internet service, after paying a large amount compared to the equipment and location of the house.
According to metro, the seaside house in Manandes Beach, owned by the National Trust for the Preservation of the Heritage Sites of England, Wales and Northern Ireland, is up for sale for about $550,000, and is part of three properties built by Napoleon prisoners of war in the early 19th century.
The house was once used as a base for the British Coast Guard to monitor tobacco smugglers until the 1950s.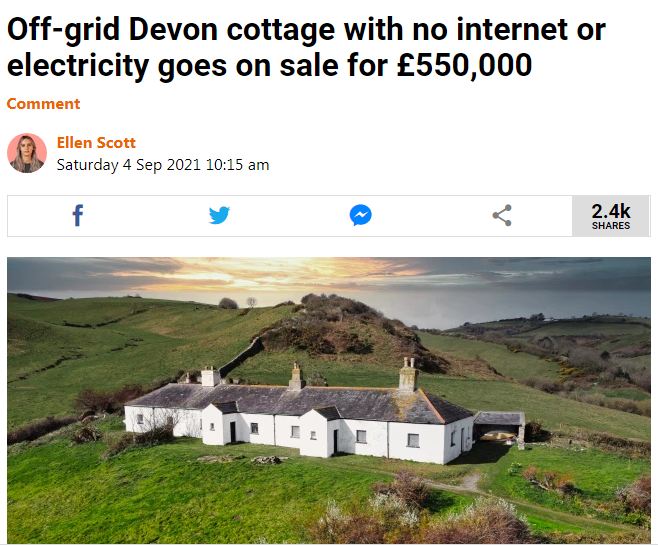 The house consists of a main hall, a living room and a dining room, next to two bedrooms, a kitchen, and an external bathroom.
The house provides water through a rain harvesting system, and fresh water can be obtained from a nearby well. "The place is very idyllic, and the previous owners used it as a second home for many beautiful holidays," says Michelle Stephens, of The Coastal House, which is supervising the sale of the property. She added that the house provides a wonderful opportunity to enjoy quiet solitude, listen to the crashing waves of the sea, and get away from the stresses of daily life.