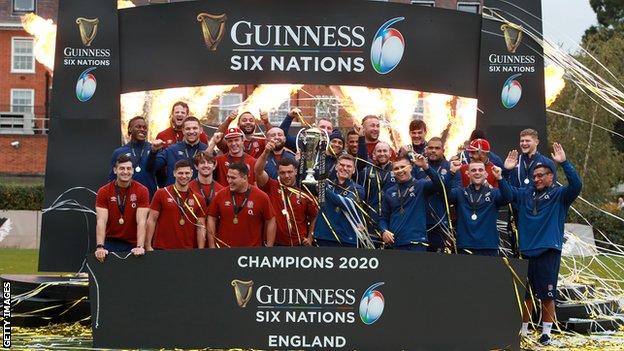 Private equity giants CVC have further strengthened their hand in rugby union by completing a £365m deal for a 14% share in the Six Nations.
The deal has been two years in the making and comes after CVC purchased a stake in the Premiership and Pro14.
The money will be split on a sliding scale between unions, with the Rugby Football Union receiving £95m.
"This is a hugely positive development," said Six Nations chief executive Ben Morel.
"When we started this journey, our aim was to ensure we found the right strategic partner, who can add real value and is committed to a long-term relationship.
"CVC recognises the exciting potential in the Six Nations Championships and autumn international series, and they are aligned with our vision for the future."
More to follow.