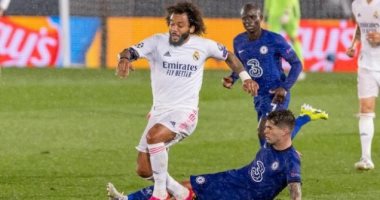 We spend 25 years of our lives sleeping, which makes sleep one of the key factors in life, especially for athletes, who have set out to invest their resources in understanding and improving it.
Alvaro Ruiz, CEO of Purist Systems and the son of former Real Madrid player Fernando Hierro, said in an interview with EFE that sleep helps athletes recover from injuries better and extend their sports career.
In his interview, Alvaro also analyzed the technology applied to comfort systems and the growth of this industry, saying: "Technology for sports and health has advanced a lot in recent years, and sports nutrition and recovery systems have improved. Someone can benefit from this modern system, improve sports performance and prolong the sports career at an affordable price."
This technology is produced by NASA and the result of its use of degrees of wavelength, which is the distance between the crests of each wave that carries energy through space. They discovered that heat emitted by objects can be recycled by being returned to them at a different wavelength, which activates specific physiological processes to improve and prolong life. And this moved to comfort systems thanks to nanotechnology.
Talking about the system in which they have invested seven years of research and more than 5 million euros, Alvaro added, "Besides, we've added an environmental component. We make our system using sticky organic soybeans."
There are many athletes who follow the systems and are well aware of its benefits, including Atletico Madrid midfielder Marcos Llorente, Real Madrid full-back Marcelo, and NBA star LeBron James, who admitted that the "secret" behind his prolongation of his career was that he He invests $1 million in injury recovery systems and processes.
Regarding his rest regimens, Alvaro continued: "It speeds up recovery after a training session or after a match by 90%, it reduces lactic acid production, increases muscle strength by more than 90%, improves circulatory performance and oxygen levels and reduces the risk of injuries. It speeds up the recovery process from these injuries."
"Most importantly, it improves cellular metabolism, increases bioenergetics, and reduces the impact of some of the main factors of aging," he added.
The sleep industry is developing day after day, according to EFE Lorena Torres, a performance specialist at the Spanish Basketball Federation.
"If there are a lot of tech companies investing in it, it is because it is necessary and there is a demand for it," she said. "I have always insisted that rest is the key to recovery for athletes, followed by nutrition in terms of importance, and then the rest. Investing in comfort reflects performance and health."