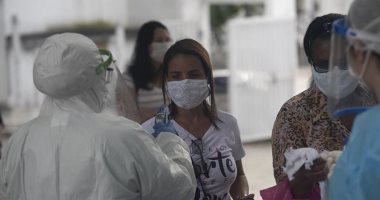 Al-Arabiya satellite channel reported, in urgent news, a short while ago, that South Africa's health confirmed that the Corona virus strain discovered by us is not more dangerous than the British version.
The ban on all direct flights from South Africa to England came into effect on Christmas Eve, amid the spread of a new strain of Coronavirus in the United Kingdom and South Africa.
British Health Secretary Matt Hancock said that the new boom in South Africa was "very worrying" and is believed to be more transmissible in southeast England, which has led to the introduction of Level 4 restrictions, and visitors who have traveled from or through South Africa have been prevented from entering England from 9 am today, and all direct flights will be banned, while British and Irish citizens, visa holders and permanent residents will be able to return to the United Kingdom, but they will be forced to self-isolate for 10 days.