Many stars were keen to attend the 74th Tony Awards ceremony, which was held in New York City, to honor the best works in the 2019-2020 season, after it was postponed for 18 months due to the spread of the Corona virus, and we review in this report the best and worst celebrity looks at the Tony Awards ceremony in 2021, according to the website. insider".
Best and Worst Celebrity Looks at the Tony Awards

Andrew Garfield
Actor Andrew Garfield attended the ceremony in a brown Burberry suit with shiny cuffs and a satin tie, as well as a beige shirt and dark leather shoes.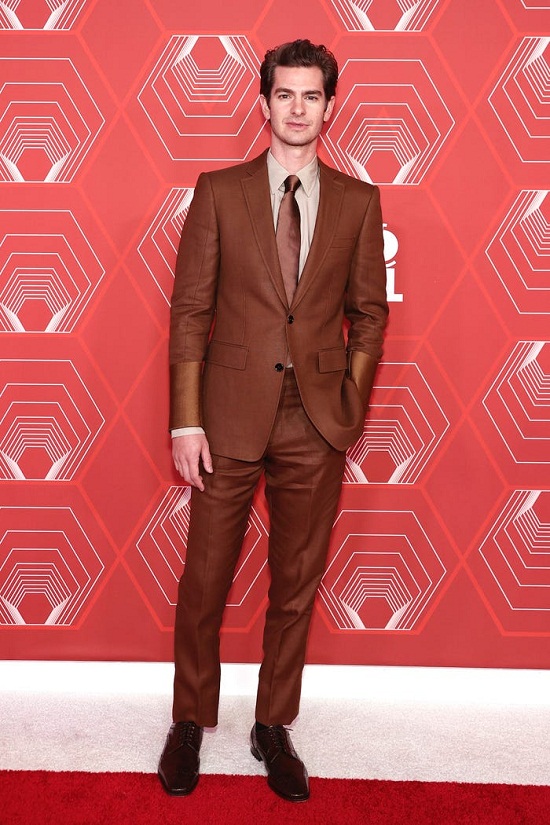 Andrew Garfield
Jake Gyllenhaal
Actor Jake Gyllenhaal appeared in a pink Prada suit with a satin belt, and completed his look with a light pink shirt and shiny chestnut shoes.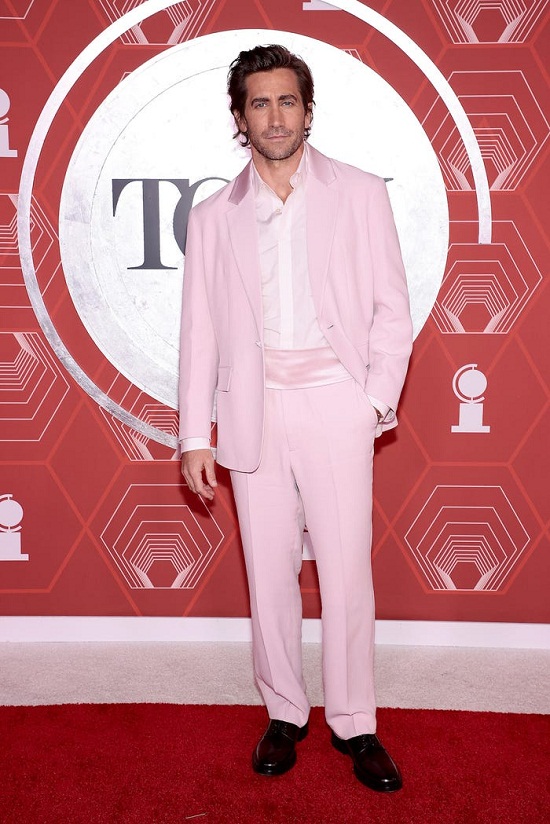 Jake Gyllenhaal
Benny Feldstein
Actress Penny Feldstein chose a short dress designed with a bubble skirt, designed by Christian Siriano, who designed the dress with a ruffled collar and off-the-shoulder sleeves, and Penny also wore Graziela Gema jewelry and green sandals.
Beanie Feldstein
Jordan Fisher
Singer Jordan Fisher looked elegant in a classic Boss suit and white button-down, as well as a sparkling heart brooch, numerous rings and metallic nail polish.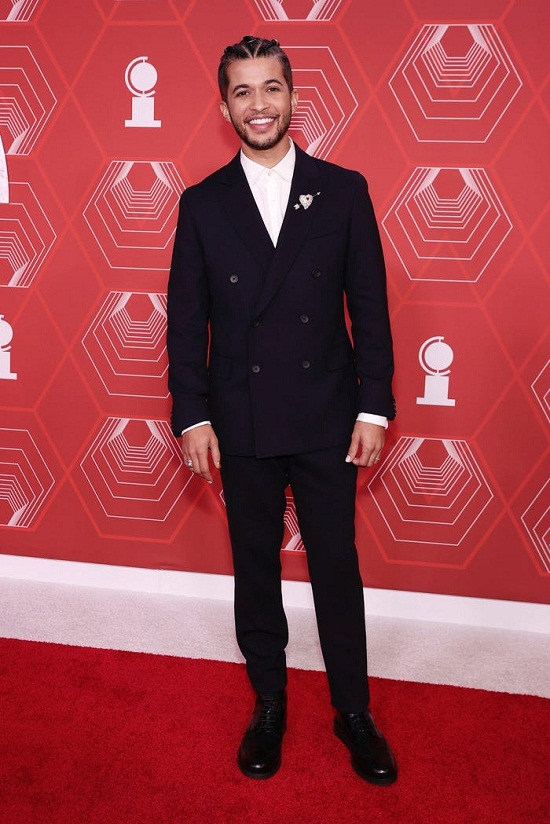 Jordan
Cyndi Lauper
Singer Cyndi Lauper wore a bold short dress with leather shoes, and the dress was designed by Alexander McQueen, which he designed with puffed shoulders and a deep heart-shaped collar, and the singer completed her look with her thick curly purple hair.
Cyndi Lauper
Kristen Chenoweth

Actress Kristen Chenoweth appeared in pink, as she wore a strapless pink dress made of tulle with ruffles and covered at the neck and chest area, silver jewelry and black sandals studded with crystals "100%", and she wore pink lipstick to match her dress.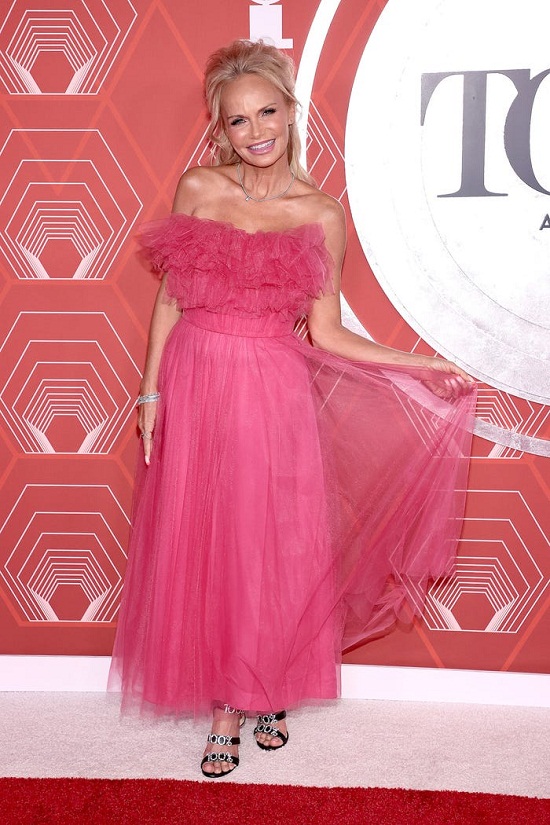 Kristen Chenoweth
Debra Messing

Actress Debra Messing attended the ceremony wearing a dark green dress designed by Monique Lhuillier, which was made of satin and strapless with a small bow tied at the neckline that led to rows of pleats, and completed her look by wearing gold jewelry studded with diamonds.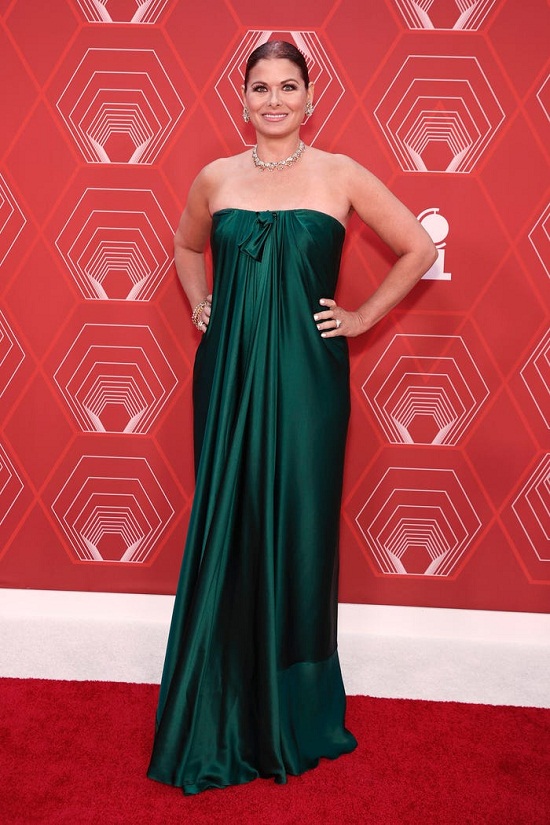 Debra Messing
John Legend

Singer John Legend wore a black Gucci jumpsuit when attending the 74th Tony Awards.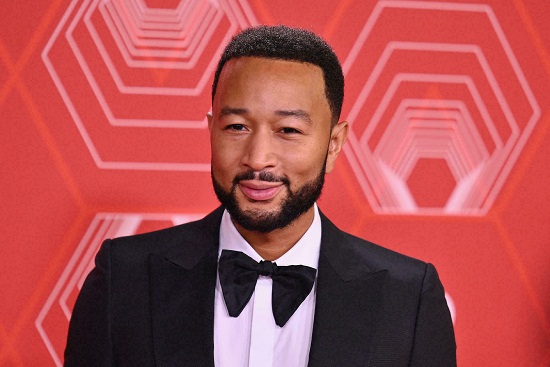 John Legend