Real Madrid midfielder Edward Camavinga wears the number 25 shirt with the Royal, in the current season 2021-2022.
Edward Camavinga took a number of souvenir photos with his family with Real Madrid president Florentino Perez, including his carrying the number 25 shirt, which he will wear with Al-Maringi this season.
Camavinga wears jersey number 25
This came during the presentation ceremony of French star Edouard Camavinga as a Real Madrid player this evening, Wednesday.
And Edward Camavinga had passed the medical examination at Real Madrid this morning, before officially signing the contracts for his transfer to the ranks of the Royal.
Camavinga wears jersey number 25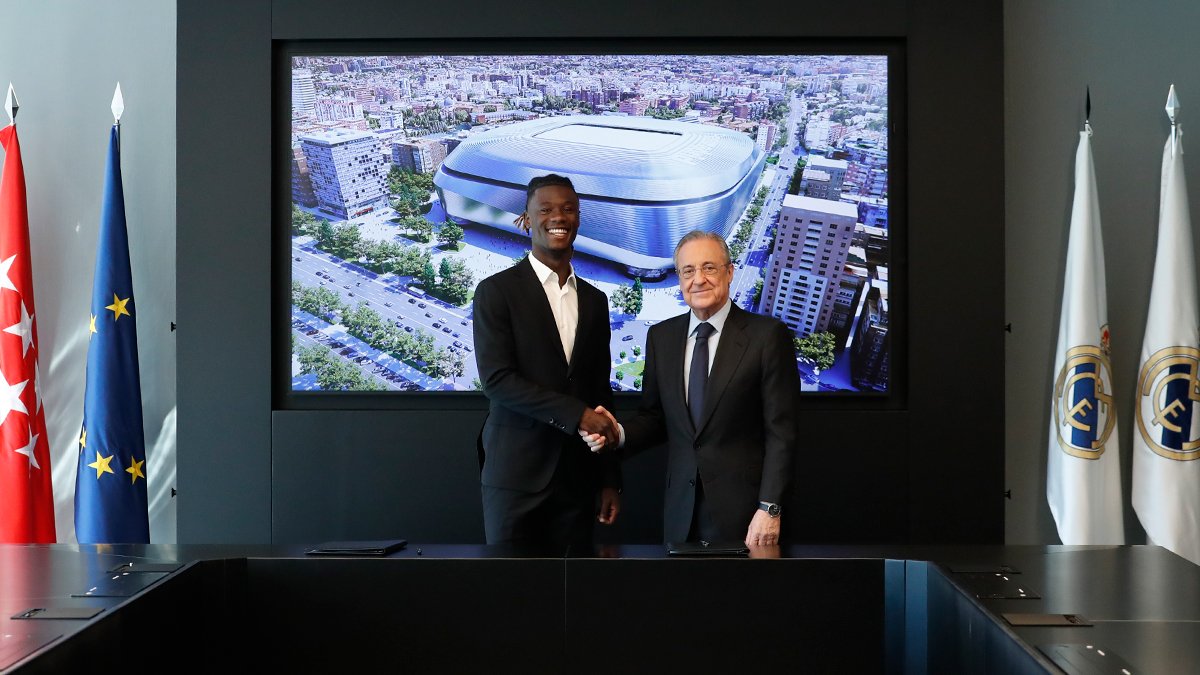 Camavinga, Real Madrid's midfielder
French star Edouard Camavinga has passed the medical examinations in Real Madrid, in preparation for his official presentation as a player within the ranks of the Royal.
Real Madrid had signed Edouard Camavinga, the French midfielder from Rennes, for 6 seasons, until June 2027, during the last summer transfer period.
Edward Camavinga conducted a medical examination this morning, at the Real Madrid clinic, before signing his transfer contracts to Al-Maringi, and presenting it to the media today, Wednesday.
Spanish club Real Madrid announced his official contract with Frenchman Eduardo Camavinga, during the current summer transfer period, from Rennes, France.
Real Madrid said in its official statement that the royal club had agreed with the French Rennes to sign the Frenchman, Eduardo Camavinga, in a contract that extends for 6 seasons, so that the player will continue until June 30, 2027.