The Pharaonic civilization left us a beautiful and elegant mixture of types of arts, the effects of which appeared on the walls of the Pharaonic temples, and which documented the celebrations in which the ancient Egyptian was creative to show his art, whether in clothes, preparation for the celebration or military processions, even playing music who did not ignore him, but engraved murals. Full describes the theatrical scene of the ancient Egyptians during the celebrations yesterday in a great epic, which is the opening of the Way of the Rams, and continues on the seventh day with double bass player Laila Fawzy, who told the scenes of her participation in the ceremony and how proud of this event.
Leila said that she graduated from the Conservatoire Higher Institute of Music, and in addition to playing professionally, she works as a singer and actress, and about her nomination in the symphony orchestra, she said: "I was nominated by the famous flute player Hani Al-Badri for Maestro Nader Abbasi, and the preparation time was very difficult, the matter was very accurate in all Thing".
And she added about the preparations in clothes and accessories that were made before traveling to Luxor and continued: "After our arrival, there was no time but to work to prepare this majestic work. Everything was full of fascination and professionalism from all those working on this great event."
And about her feelings during and after the ceremony, she said: "I was very happy, proud and proud of my simple participation in this great celebration. The time of rehearsals was full of great seriousness. I felt a great responsibility because of the importance of this work. The great honorable figure."
She concluded by saying that she wishes to emulate all the celebrations of the ancient Egyptians, such as the harvest season, the flood, the tattoo of the breeze, and the path of rams, in which music was a large part in its history and with which many temples were engraved and decorated. .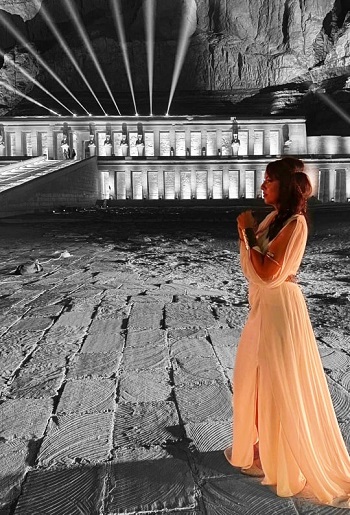 Rams' Road Party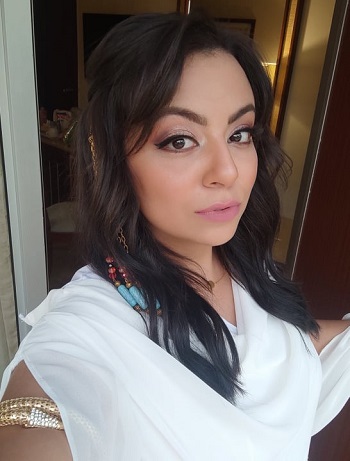 Double bass player Laila Fawzy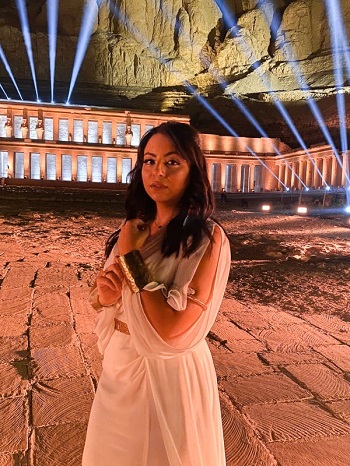 Laila Fawzy