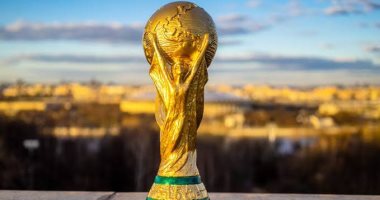 The Premier League and the Premier League have announced their rejection of the biennial World Cup project..
And the English "Sky Sport" network confirmed the refusal of the Premier League and the Champions League to hold the World Cup every two years, preferring the current system to hold the World Cup every 4 years.
While Aleksander Ceferin, President of the European Football Association (UEFA), expressed in writing major reservations about the idea of ​​the International Football Association (FIFA) to organize the World Cup every two years.
In turn, FIFA President Gianni Infantino promised decisions by the end of this year regarding the possibility of holding the World Cup every two years instead of the current system of every four years..
"The current schedule of international matches is coming to an end in 2024, so by 2024 we must have a new match schedule, so we have to make decisions by the end of this year," Infantino said in comments published by the French newspaper, L'Equipe.".
The new project was controversial, especially among fans, as FIFA development director Arsene Wenger recommended the former Arsenal coach to hold a competition every year, alternating between the World Cup and the Euro..
The 2022 World Cup will be held in Qatar, in the last edition, with the participation of 32 teams, as it is expected to increase the number of teams participating in this tournament from the 2026 edition (in the United States, Canada and Mexico) to 48 teams..
The European Championship has been held since 2016 with the participation of 24 teams, and the next tournament will be held in Germany in 2024.