A company affiliated with the University of Cambridge has launched trials of a simple five-minute diagnostic test that will immediately and accurately predict the risk of developing Alzheimer's disease within 15 years before symptoms appear, according to the British newspaper, "Daily Mail".

Currently, most people are diagnosed as soon as symptoms appear – such as severe memory loss, confusion, forgetting words, or feeling anxious and withdrawn, so this test is new.
The new test is very simple, said James Medcalf, commercial director of the Neurocognitive Science Company, where a set of images are quickly displayed – just for a duration of 100 milliseconds – images that either show an animal or no image at all and you are asked to respond quickly by pressing " Yes" or "No", depending on whether you see an animal.
Why is this reaction important in terms of predicting dementia risk?
"In the early stages of Alzheimer's disease, memory is not affected," Medcalf said. "Research shows that it's your brain's processing speed that starts to slow down, and that's what the new test shows."
This test is designed to work on iPad screens, as the company said the test is straightforward.
Britain is implementing pilot projects in three NHS trusts to try to pick up on signs of mild cognitive impairment, where people start forgetting names, have difficulty planning or organizing things or are easily distracted.
It is estimated that one in ten people with mild cognitive impairment will develop dementia.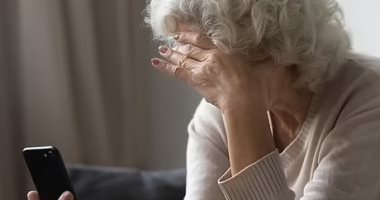 Meanwhile, scientists at the Center for Neurodegenerative Diseases in Bonn, Germany are working on a more complex test that they believe will also predict whether someone will develop dementia five years before the disease develops. They have identified three molecules in the blood, called microRNAs , which may indicate the risk of Alzheimer's disease.