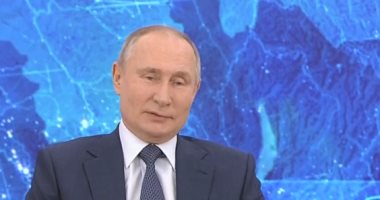 The Russian presidency (the Kremlin) confirmed that President Vladimir Putin will be guided by expert opinion when deciding on a vaccine against the emerging corona virus.

Kremlin spokesman Dmitry Peskov said in a statement carried by Russia Today news channel on Saturday, "Putin usually and in general delves into all problems thoroughly."

In response to a question about the opinion that Putin will listen to when deciding on vaccines, Peskov indicated that Putin will rely on the opinion of experts when deciding on vaccination, pointing out that the number of real specialists in this field is not large.

Regarding the differing reactions in the West to the emergence of the Russian vaccine against the Corona virus, he said: "Russia is not popular in the West, not because it is bad, but because it has become very good."

Peskov added that the emergence of the "Sputnik V" vaccine was a threat from the point of view of competition for the largest manufacturers abroad, indicating that the competition is not always fair.