The largest exhibition of Imperial Faberge eggs, presented as unique Easter gifts from the Kaiser to his wife, is being held in London at the Victoria and Albert Museum in London. Each to an amount of up to 25 million pounds, according to the British newspaper "Daily Mail" website, and a spokesman said: V & A" : "This is the largest collection presented to the public in over 25 years."
Never-before-seen artifacts
The exhibition includes several performances never before shown in the UK, including the Moscow Kremlin Egg, which is inspired by the architecture of Moscow's Dormition Cathedral – and features a music box playing Tsar Nicholas II's favorite hymn..
Also on display for the first time is the statue of Alexander Palace, which includes watercolor pictures of the children of Nicholas II and Empress Alexandra, and contains a model of the palace inside.
Third Empire Egg
Other highlights on display in the gallery are the Third Empire Egg of 1887, found by a scrap dealer in 2011 – one of the "lost" eggs of many years and a gold Swiss pocket watch..
peacock egg
It displays a peacock egg dating back to 1908, containing a golden peacock machine, and displays three eggs from the royal collection owned by the queen, such as a mosaic egg, a basket of flower eggs and pillar eggs.
The egg is known asHen EggOrdered by Tsar Alexander III in 1885, there is a Red Cross egg dating back to 1915 and reflecting health care in World War I during Russia's participation in the war against Germany.
The end of the Carl Faberge era
The goldsmith Carl Faberge, Russia's largest jeweler and designer of eggs, had his contract expired in 1918 when the company in St Petersburg was taken over by the Bolsheviks. Karl fled to Switzerland and died there in 1920 and all of his company's stock was confiscated. And they were not paid for.
It is reported that 50 imperial eggs were made and ten were kept in the Kremlin, ten of them are believed to have been stolen, and the Bolsheviks began selling others to wealthy European and American collectors, and seven eggs are still missing.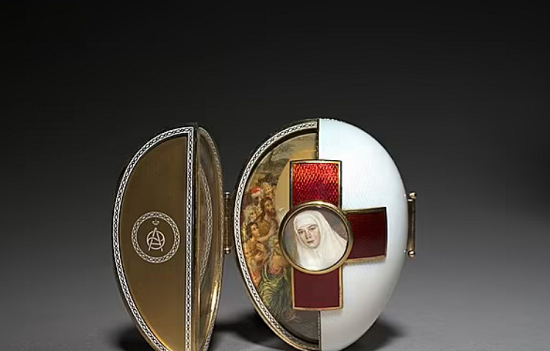 Red Cross eggs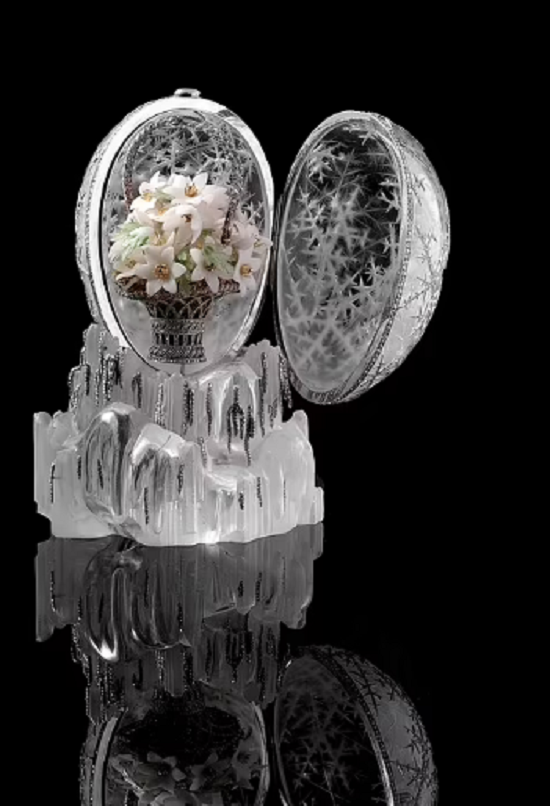 winter egg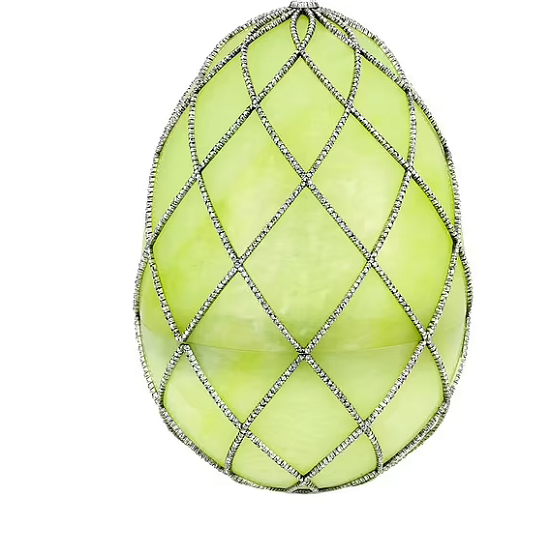 diamond trellis egg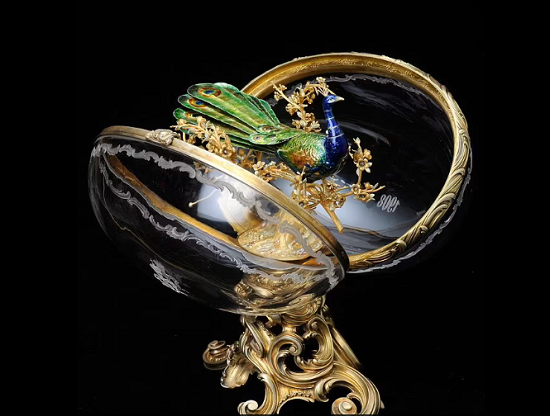 peacock egg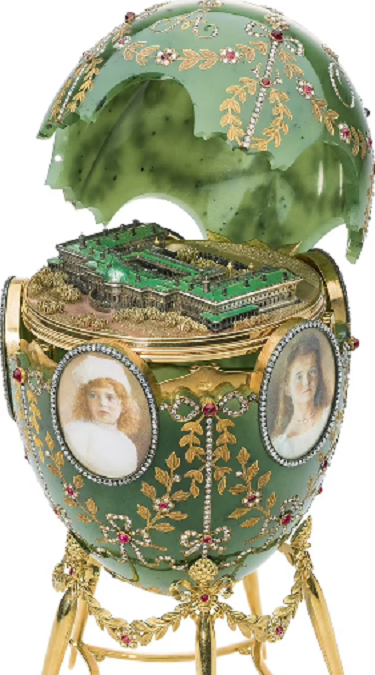 Alexander Palace egg