It seems that Lionel Messi, the star of the Paris Saint-Germain team, has finally settled on choosing a permanent home in France after joining the ranks of the Parisian team, a mansion worth 41 million pounds, located in the suburbs of Paris, according to the British newspaper, "Daily Star".
Messi's new house is known as the "Pink Palace", with a long history because it hosted the late French President Charles de Gaulle for three days in 1940, during the Second World War.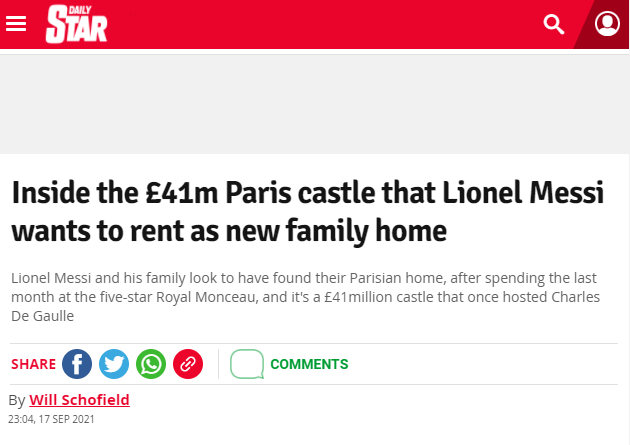 The news on the "Daily Star"
The area of ​​the "Pink Palace", in which Messi's family will live, reaches 2000 square meters, and it is a palace built in the year 1899, and Messi is heading to live there with his family, while he had spent the past month in a five-star hotel in the center of the French capital, and describes the hotel's website on the Internet. It is a contemporary and vibrant design masterpiece located in the heart of the City of Lights.
This comes in the past, and press reports revealed that Argentine star Lionel Messi received a large salary in his Paris Saint-Germain team, which he signed on a free transfer deal for 3 seasons..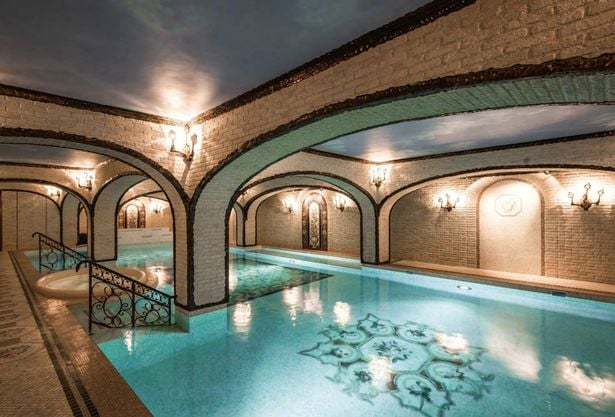 Swimming pool inside the palace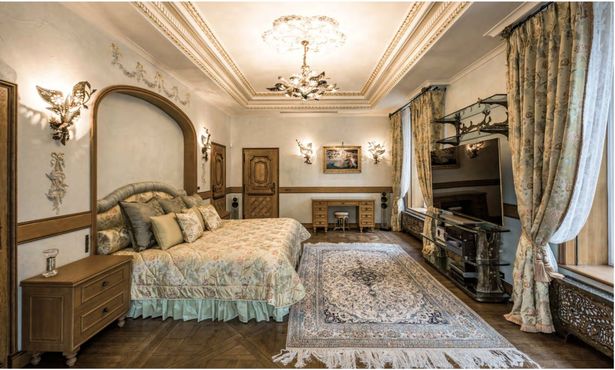 The bedroom in the palace
The French newspaper, L'Equipe, said that Argentine Messi will receive at least 110 million euros net of taxes in 3 seasons, as his new contract expires in the summer of 2024 with the French team..
Lionel Messi agreed to receive a salary of up to 30 million euros in his first season, including 1 million euros in cryptocurrency Fan Token , which are cryptocurrencies launched by the French team, while the former star of Barcelona receives 40 million euros in his second season, and the same in his third season, which includes a loyalty reward..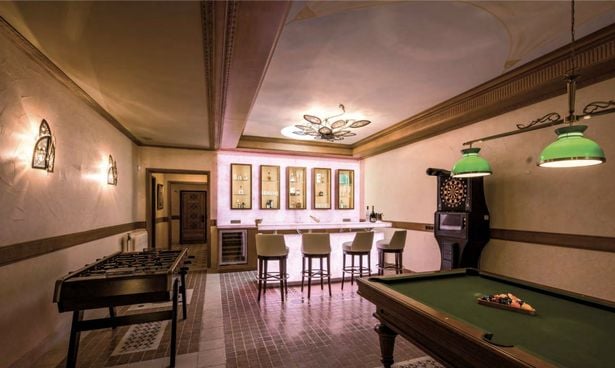 The games room in the palace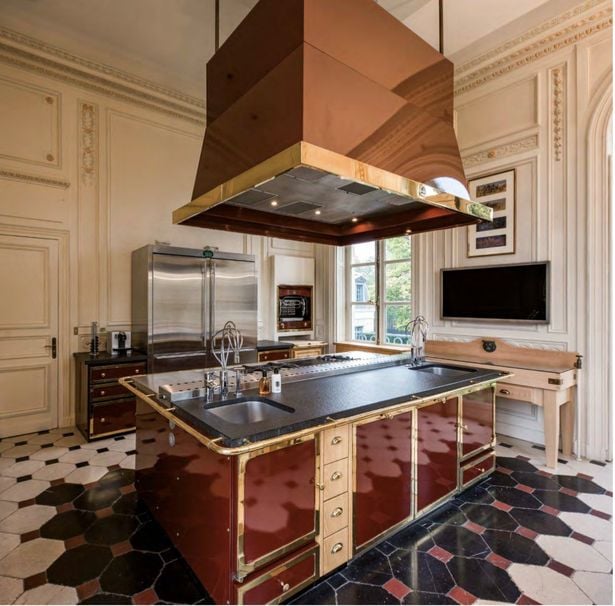 Palace Kitchen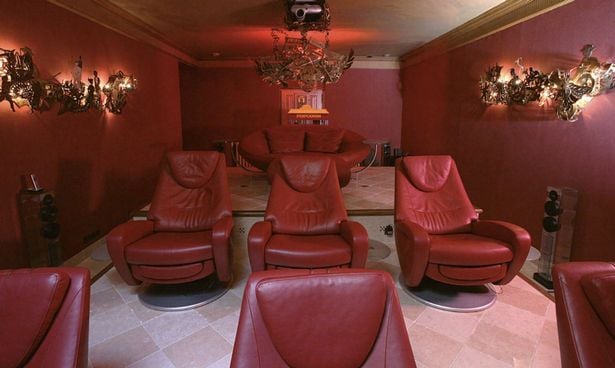 The palace from the inside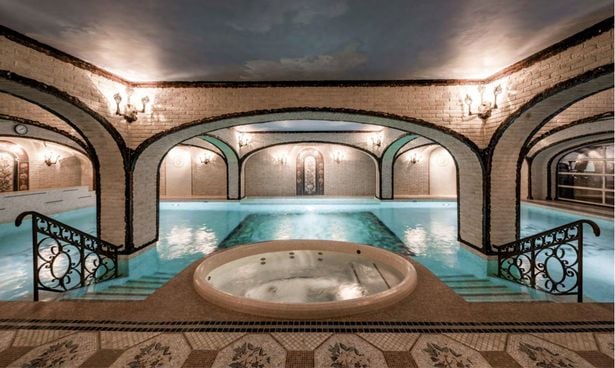 Swimming pool inside the palace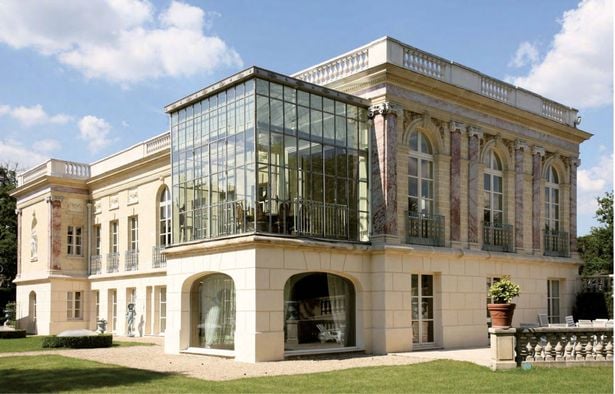 Palace from the outside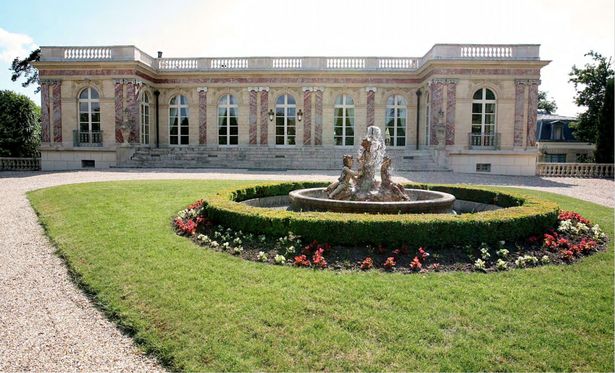 General view of the palace from the outside
The newspaper confirmed that the Argentine star Lionel Messi did not receive the signing grant, and was satisfied with the loyalty grant of 10 million euros in the second and third seasons of his contract..
*Messi moved in the summer transfer period to Paris Saint-Germain in a free transfer deal after the failure to renew his contract with Barcelona due to the economic and structural obstacles to La Liga and the high salary block in the Catalan team..
Messi appeared for the first time with Paris Saint-Germain this season during the Stade Reims meeting in the French League, where he participated for 24 minutes before playing a full meeting against Club Brugge in the first round of the Champions League, and he is still waiting for his first goal with the French team..