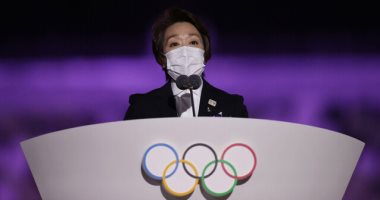 At a press conference held this morning on the occasion of the closing of the Paralympic Games, Hashimoto said that the organizers held the Olympics after a one-year postponement without major problems with a focus on the safety of all participants and the Japanese public.
The head of the committee added – referring to the city that will host the next summer games in 2024 – "I am proud of Japan's hosting of the Olympics and Paralympic Games, which is the first global event the world has witnessed since the outbreak of the epidemic crisis, and handing over the baton to Paris," according to the newspaper, "Japan Times". Japanese on its website.
When asked if she thought the Games were a success, Hashimoto said: "Since we weren't able to fully host the Tokyo Games, I can't say they were 100% successful and I think history will determine that."
The Olympic and Paralympic Games included a total of about 15,000 athletes from all over the world, but they were organized under exceptional measures to prevent the spread of the Corona virus. Most of the competitions were held without an audience at venues located in Tokyo and several other prefectures. Participants were restricted to the athletes' village and sports venues, and foreigners were asked to leave Japan shortly after completing their final events.
Since the opening of the Olympic Games on July 23, the number of new cases of COVID-19 in Tokyo and other parts of Japan has reached record levels several times, raising concerns that the Games may have prompted the public to underestimate the severity of injuries, the newspaper said. //.
Japan's Chief Cabinet Secretary Katsunobu Kato said during a separate press conference that Japan was able to "fulfill its responsibilities as a host country and safely hold the Olympic and Paralympic Games."
Separately, Toshiro Muto, CEO of the Games Organizing Committee, said the committee will likely hold discussions with the Tokyo metropolitan government and the Japanese government on how to compensate for losses related to the cancellation of ticket sales.