Real Madrid topped the Spanish league standings for the current season 2021-2022, after the end of the sixth round matches, with 16 points, two points ahead of its neighbor, Atletico Madrid, the 14-point runner-up.
Real Madrid beat Mallorca 6-1 in the match that brought the two teams together at the "Santiago Bernabeu" stadium, to reach the 16th point at the top of La Liga, and Atletico Madrid comes in second place with 14 points, after its exciting victory. Hosted by Getafe, 2-1.
Barcelona occupies seventh place with 9 points, after a goalless draw with its host Cadiz, on Thursday evening, and a game remains postponed for the Catalan team with the Seville team.
Real Sociedad came in third place with 13 points, after its precious victory over its host Granada team 3-2, then Seville in fourth place with 11 points, after beating Valencia, fifth with 10 points, with a score of 3-1.
The newly promoted Rayo Vallecano team finished sixth with 10 points, after beating its host Athletic Bilbao 2-1.
The matches of the seventh round of the League will start on Saturday, with the establishment of 4 matches, most notably Real Madrid hosting Villarreal and Atletico Madrid visiting Deportivo Alaves.
The Spanish League standings after the end of the sixth round are as follows: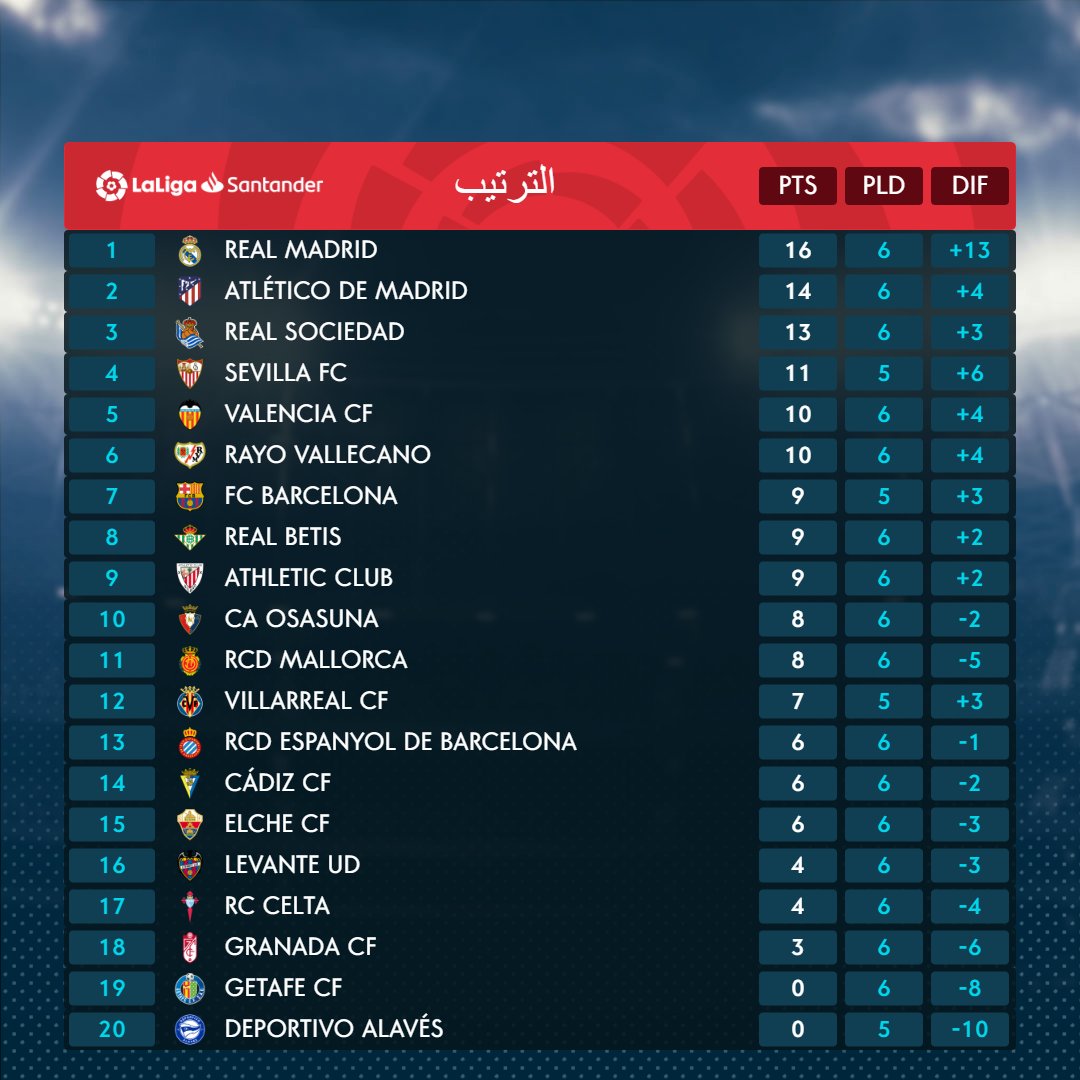 Spanish league standings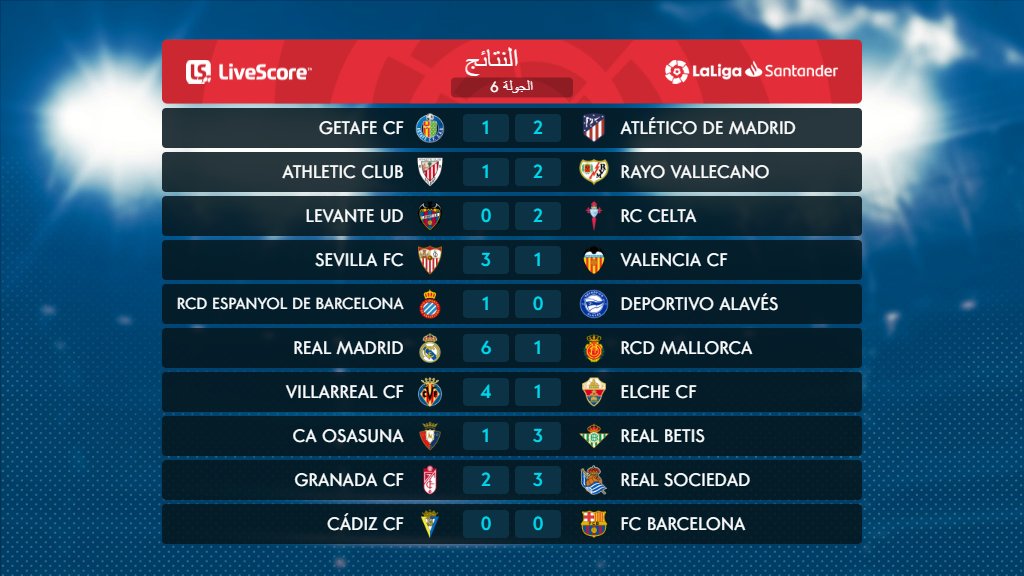 Sixth match results