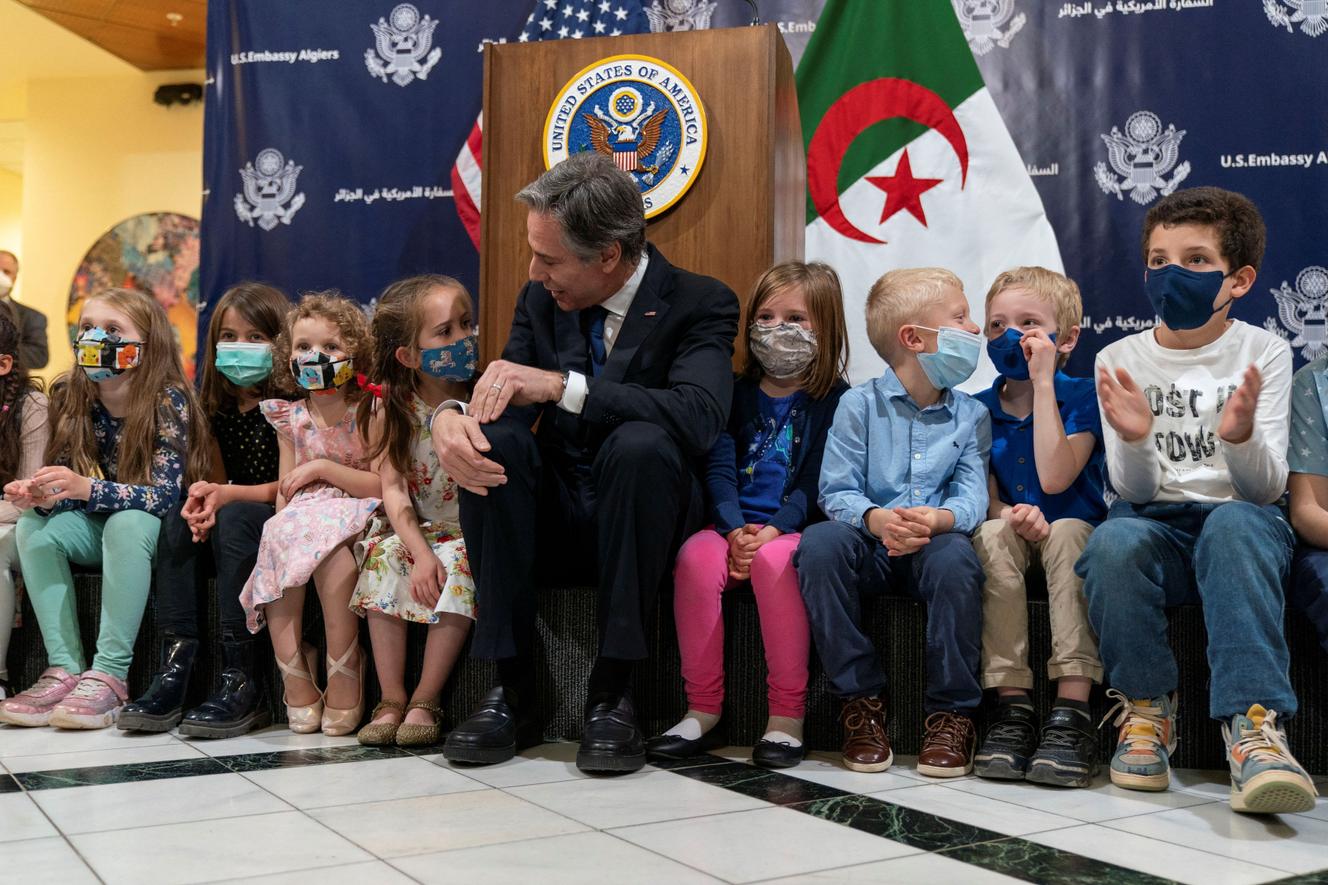 Algeria, a gas thinning for Europe? US Secretary of State Antony Blinken completed a visit to the Maghreb on Wednesday March 30 – he was the day before in Morocco – during which he assessed the impact of the Ukrainian war on the balances in North Africa , and gauged in particular the hypothesis of an Algerian track in the imbroglio of hydrocarbon supplies to Europe in these times of crisis with Moscow. The case is however highly sensitive in view of the historical depth of the Algerian-Russian relationship.
Also, the remarks made at the end of Mr. Blinken's visit were weighed with a trebuchet so as not to give credence to the idea that Algiers could be the toy of a Western maneuver against Russia. The official Algérie Presse Service agency reported on the talks between Mr. Blinken and his Algerian hosts – the president, Abdelmadjid Tebboune, and the foreign minister, Ramtane Lamamra – by evoking the shared desire to drain "more investment in upstream oil". The general allusion to an expansion of the Algerian supply through a strengthening of Algerian-American cooperation is thus less sulphurous than the promotion of Algeria as an express alternative to Russian supplies.
Aging infrastructure
Mr. Blinken also took the opportunity to call for more solidarity with Ukraine when Algeria had abstained during the United Nations vote on the resolution condemning the Russian invasion of February 24. "In the case of Ukraine, there is an obvious aggressor and an obvious victim and it is important to stand with the victim", pleaded the Secretary of State during a press conference. Algiers, however, intends to spare its historic Russian friend, the source of 69% of its arms purchases, in a context of increased rivalry with Morocco since the normalization of ties between Rabat and Tel Aviv in December 2020.
The debate on the Algerian gas alternative – Algiers supplies at this stage around 10% of European gas purchases – therefore appears to be very sensitive, as demonstrated by the controversy surrounding the remarks made by Toufik Hakkar, the CEO of Sonatrach, a public hydrocarbon company. In an interview granted on February 27 to the Algerian daily FreedomMr. Hakkar had affirmed that Sonatrach had"unused capacity on the transmediterranean gas pipeline [reliant l'Algérie à l'Italie] which could be used to increase supplies to the European market". "Sonatrach, he added, is and will remain a reliable partner and supplier of gas for the European market and is constantly available to support its long-term partners in the event of a difficult situation. »
You have 62.2% of this article left to read. The following is for subscribers only.