Millions of crabs roamed around Christmas Island during their annual migration to the ocean to breed. More than 50 million red crabs migrated from the forest to the coast of the National Park, in the far northwest of Australia. Millions of red crabs were seen congregating across roads, bridges, rocks and streams to reach Destined in time to breed, crabs have been known to appear in some strange locations as they move up the slopes and across town.. According to the British newspaper, Daily Mail.
The island has not witnessed this gathering since 2005
Dr Tania Ditto, Christmas Island Invasive Species Program coordinator, told Daily Mail Australia that the region had not seen many migratory crabs since 2005, and the team had spent a lot of time managing bridges and barriers that helped keep the crabs safe on their journey to " Flying Fish Cove".
"It was really nice to see them get away from traffic and get there safely," she added.
Crabs climb buildings

Some crabs climbed up three-storey buildings and fell off the island's limestone cliffs, and most survived..
Expected migration usually occurs due to the first rainfall in the rainy season, which occurs in October or November.
It is reported that the heavy rains that occurred during a few days at the beginning of this month prompted the male crabs to leave their homes and walk towards the beach, to pick up females on the way. On the other hand, the crabs are expected to multiply on the twenty-ninth or thirtieth day of this month..
The red crab knows exactly when to go to the beach at the right time for optimal ovulation. Each female crab is scheduled to release 100,000 eggs in the Indian Ocean over five or six consecutive nights during migration.
One month later, the baby red crabs return to the beach for a trip home to the island's tropical jungle.
erecting temporary barriers
Because of the annual migration of crabs, Christmas Island National Park staff have put up kilometers of temporary barriers, erected signs and blocked roads across the island to protect the millions of crabs that leave their forest homes for the coast..
Christmas Island has the largest number of red crabs in the world, and they are considered a delicacy across the Pacific Ocean, but they are considered a protected species in Australia and cannot be eaten.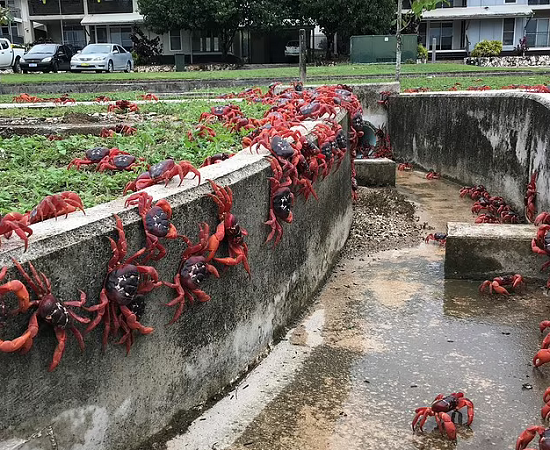 Crabs roam the streets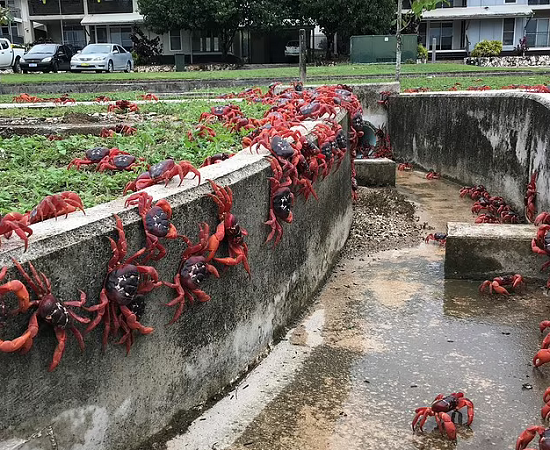 Crabs roam the streets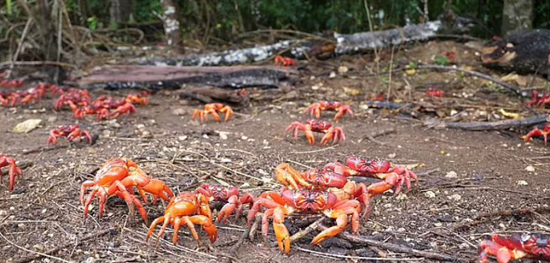 cancer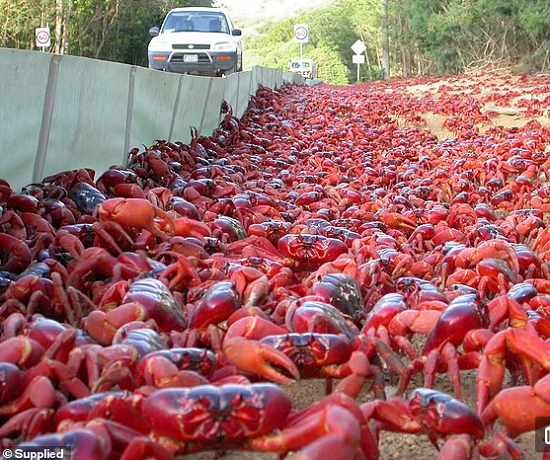 crabs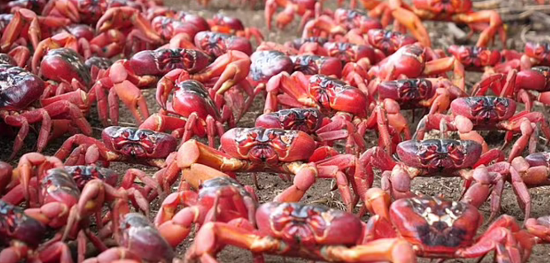 Another picture of the cancer gathering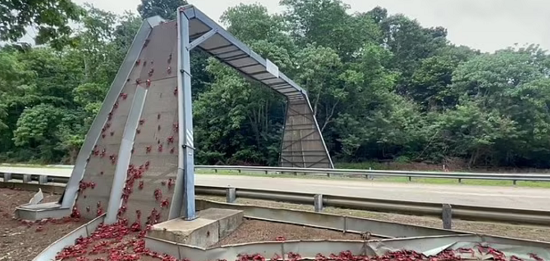 Another image