Our body language always expresses what our hearts and minds carry, and a body language expert confirmed that the moment Kate Middleton embraced and protected her by Prince Charles on the red carpet at the special presentation of the new James Bond movie No Time to Die, revealed their true love for each other, and her role as his emotional support , in a report published on the British Daily Mail.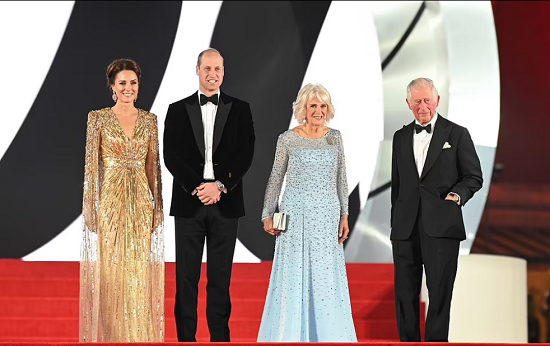 Charles, William, Camilla and Kate Middleton
The Duchess of Cambridge, 39, joined Prince Charles, 72, his wife Camilla, 74, and her husband Prince William, on the red carpet at the invitation of international actor Daniel Craig and members of his team, for the special screening of his latest movie, which To be postponed more than once due to the Corona pandemic.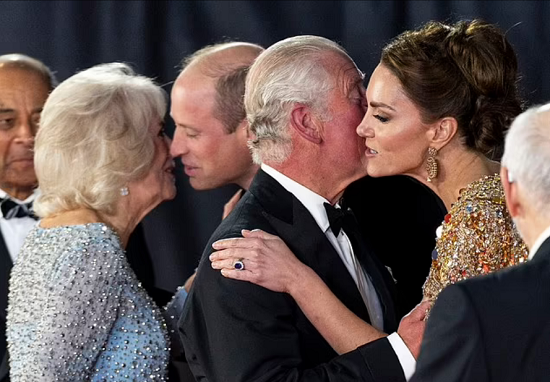 Kate's relationship with Prince Charles
Royal sources said that the image of the royal family – Charles, Camilla, William and Kate – in the show could herald a "new era" of cooperation and solidarity between the future king and his eldest son, and it was clear how close Kate and Charles were more than ever.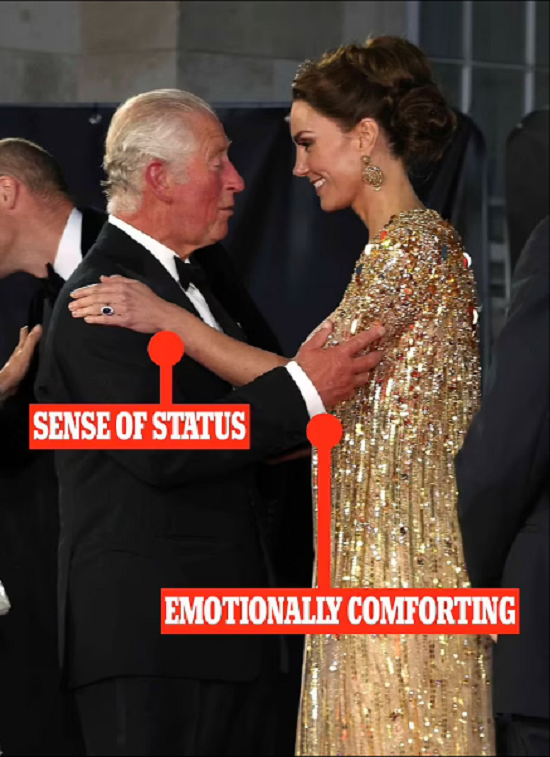 Friendly relationship between Kate and Prince Charles
Body language expert Judy James said the Duchess has entered a much closer and more emotionally comfortable role in Prince Charles' life in recent months, saying: "Recently, perhaps because of his grief over his father's death and the rupture of his relationship with his youngest son, we see a wife His son Kate enters a role much closer and more emotionally comfortable, language that evokes unexpected levels of emotion."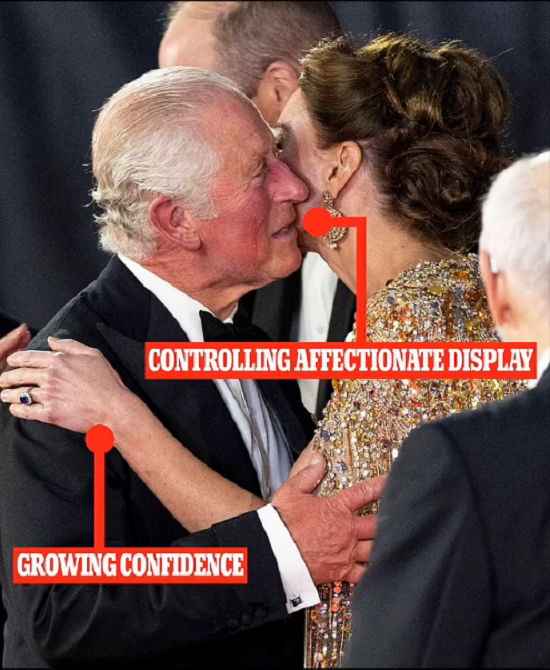 A kiss between the prince and his daughter-in-law
She added, "During Princess Philip's funeral, Kate's role was not only to look after William and Harry together, but also to console Charles," noting that her gesture of placing one arm around his neck and shoulder in public is very important because it indicates her growing confidence and even her sense of his place within family.
Prince Charles and Kate Middleton
"Kate's kiss on the red carpet also seems equally important, as her body language suggests that she is inciting and even controlling this emotional display in a way that would have been unimaginable a few years ago."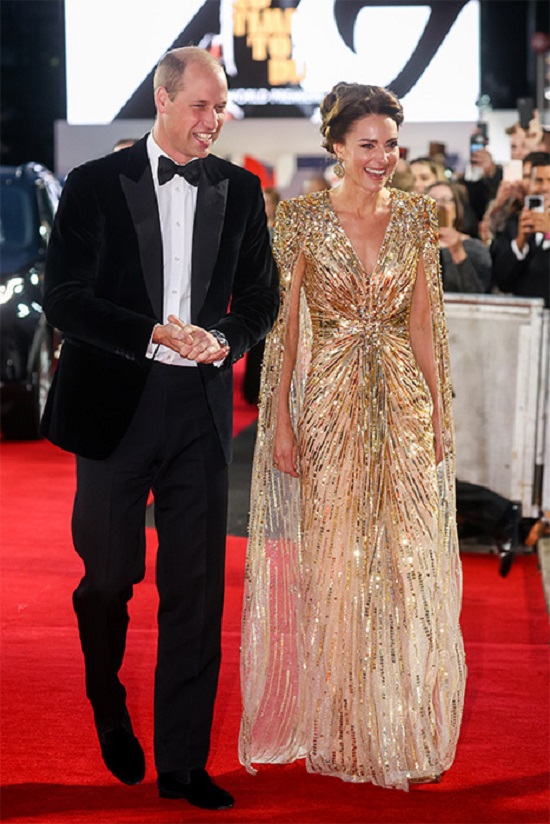 Kate Middleton and Prince William
The duo Kate and Charles have been showing many signs of their close relationship over the past few months, and in April the Duchess shared a kiss on the cheek with her grieving father-in-law as they left Prince Philip's funeral..
Kate also comforted Prince Charles when the couple walked out of St George's Chapel after the emotional service in memory of the Duke of Edinburgh, and pictures showed Kate comforting the Prince of Wales for the loss of his father by placing her hand on his shoulder, then kissing him on the cheek as they set out from the entrance to the church.
And Jody continued: "Recently, Kate called him 'grandfather', she also emphasizes his role in her children's lives as well, and the fact that relations between William and his father were not always friendly, but it seems that Kate makes some non-verbal phrases to show that it is no longer the case.