The most common type of breast infection is mastitis, which occurs during infancy, when the nipples become cracked and sore and this allows bacteria from the baby's mouth to enter the ducts and multiply rapidly in the milk, according to the website. hopkinsmedicine Infection sometimes also occurs because the milk duct is blocked in either case, so the breast becomes hard, red, hot and painful..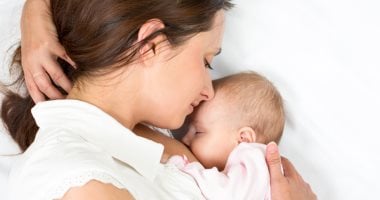 Treatment depends on your symptoms, age and general health, and will also depend on how severe the condition is. Your health care provider may suggest trying to unclog the duct using warm compresses and massage. He or she may also prescribe antibiotics and a pain reliever.
In some cases, pathological mastitis develops and forms a pus-filled infection (abscess), and this is a more serious condition that may require drainage..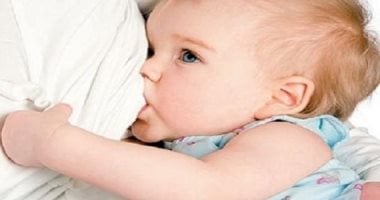 There is a so-called non-pathological mastitis which is similar to pathological mastitis, but it occurs in non-breastfeeding women in some cases, this condition occurs in women who have undergone a lumpectomy followed by radiotherapy, or in women with diabetes or in women who suffer from depression.
This condition is rare, but it is usually accompanied by a high temperature and headache and is treated with antibiotics
There are some symptoms of mastitis:

Severe breast pain.
– Tired.
Swelling.
Redness under the breast.
Warmth or warmth in the affected breast.
Severe burning during breastfeeding.
Discharge from the nipple.
– Fever.
Nausea and vomiting.
– goosebumps.
There are some steps that help relieve pain, including:

– Breastfeeding on the affected side is recommended every two hours or more; To maintain milk flow and prevent breast fullness.
– Massage the affected area and make circular movements towards the nipple.
– Apply warm, wet compresses to the painful area.
– Wear a suitable bra and make sure that it is not too tight.
The doctor may order a breast ultrasound, MRI, or X-ray and may require a breast biopsy.
To prevent infection, it is recommended to

– The baby's mouth should be close to the nipple during feeding to prevent bacteria from entering.
– Having the baby empty one breast before feeding from the second breast.
– Changing the feeding position of the baby until all the milk comes out.
– Not wearing a tight bra
– Breast aeration.