Princess Diana remains one of the most well-known and beloved members of the royal family, over the years, her flawless style and exquisite taste that made her one of the greatest fashion icons of the 20th century.
That's why many of the Princess's beloved items have been auctioned off, ranging from clothes and jewelry to her wedding cake.
1. Casual clothes

Princess Diana's costumes have caught the attention of fans from all over the world, from bidders to collectors of all kinds, with 3 sets of outfits in 2019 selling for £200,000 (US$276,230), topping nearly three times the original estimated auction value of the items.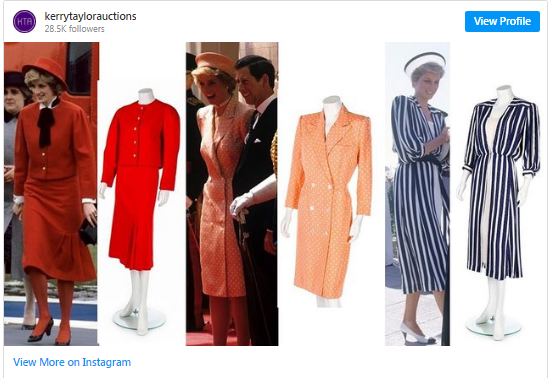 casual clothes
2. Sweatshirt

Not only did the Princess of Wales wear evening dresses and other types of formal wear, and although she was an aristocratic, she was also just an ordinary woman who would wear different types of blouses and leggings when going to the gym, the dark blue sweatshirt was auctioned for $ $53,532.
This dress, besides being comfortable, was worn over and over by Diana to make the paparazzi bored when they took pictures of her, and the trick clearly didn't work.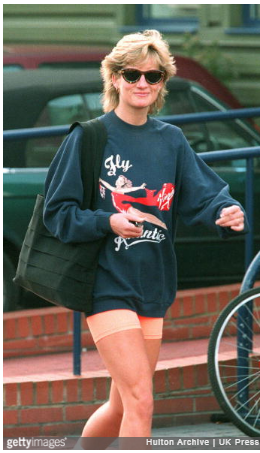 sweatshirt
3. Handwritten letters

A set of handwritten letters by the Princess of Wales sold for approximately £67,900 (about $93,780) to various groups of people. The 40 letters were sent to her friend, Roger Bramble, between 1990 and 1997, In it, Lady Di talks about her fears and her daily activities, and although many years have passed since the letters were written, collectors wanted to preserve the memory of the late Princess and spared no expense to obtain this invaluable evidence of who Diana really was.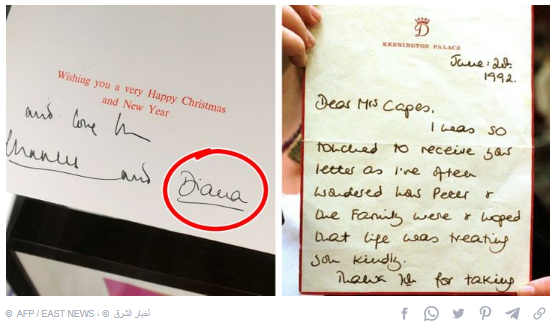 handwritten letters
4. Old blue bike

We're talking, of course, about the blue bike that sold for £44,000 ($60,770), double the auction price. Before her marriage to Prince Charles, Diana had to ditch this particular form of transport because she was told it was 'unsuitable for a princess'. .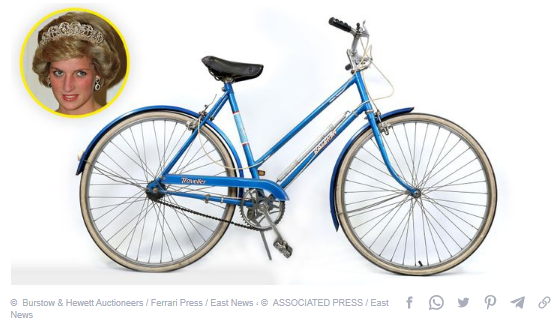 old bike
5. Wedding dress and "spare" shoes

A replica of the dress Princess Diana wore on her wedding day sold for £48,000 ($66,854), and the actual shoes she could have worn on that day were kept by designer Shelton, however, they were later auctioned off. For the astonishingly high price tag of £36,000 ($50,073).
In case you're wondering why we said she could have worn them, it's because these were her "spare shoes" and were meant to be worn at the 1981 royal wedding in case the originals were stained or torn.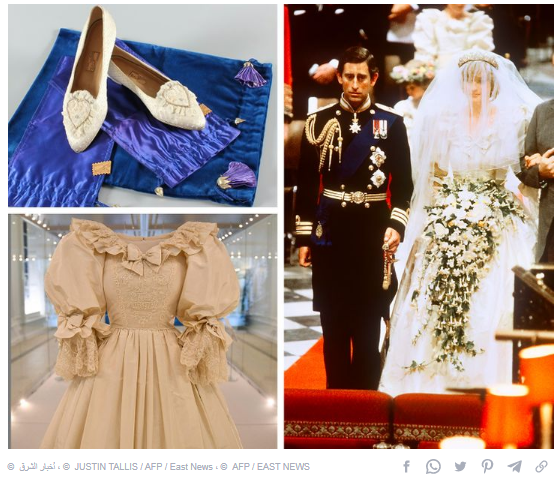 Wedding dress and spare shoes
6. The dress she wore to dance with John Travolta

The Travolta dress is one of Princess Diana's most memorable outfits, not only because of the beauty of this dress but of course also because of the story behind it. 1985's Lady D when she visited the White House and ended up dancing with John Travolta (hence the dress's name).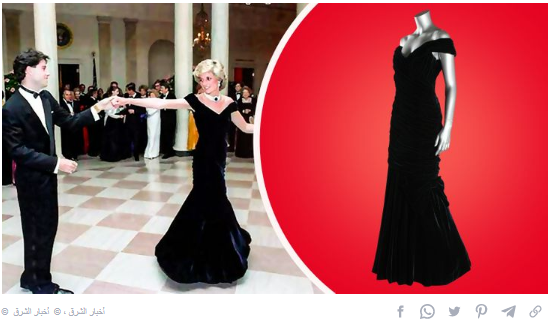 John Travolta dress
7. Wedding Cake

It was a piece of cake from the 1981 royal wedding of Prince Charles and Princess Diana that sold online for about $1,375, and although it was clearly no longer edible after many years, some collectors wanted to get their hands on the original box, the old cake, and the card that reads, "Best wishes from Their Royal Highnesses, The Prince and Princess of Wales."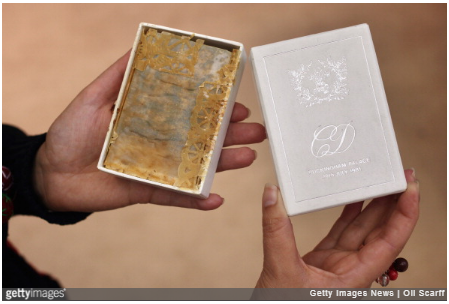 wedding cake