The effectiveness of corona vaccines has become questionable, especially after a study found that certain disease groups are less likely to be protected from vaccines, such as patients with leukemia, liver disease, and arthritis.
A research study dubbed "Octave", a UK-wide multicenter trial led by the University of Glasgow and coordinated by the Cancer Research UK Clinical Trials Unit at the University of Birmingham, evaluated immune responses to coronavirus vaccination. COVID-19 In patients with inflammatory diseases, the trial is one of the largest studies in the world to date on post-vaccination of coronavirus in immunocompromised patients.

Cases indicating low efficacy of vaccines in patients
I used an octave study according to a website report. express Also, a variety of recent immunological tests performed on blood samples taken before or after corona vaccination in about 600 people recruited across the UK, and early data suggests that 40% of people in the patient groups studied showed an immune response. Low serology after two corona vaccines
Preliminary data shows that approximately 11% of immunocompromised patients fail to produce any antibodies 4 weeks after receiving two doses of the vaccine. Failure to produce antibodies was found to be higher in some specific subgroups of patients; In particular, in patients with vasculitis who received rituximab therapy.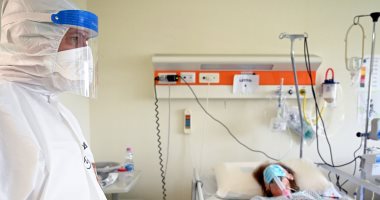 According to the study, one in 10 people with weakened immune systems did not produce any antibodies at all, while 40% were found to have fewer than people without underlying health conditions.
It was found that the number of patients with lower levels of antibodies by disease group compared to healthy recipients were:
Those with vasculitis (a group of diseases characterized by the destruction and inflammation of small vessels).
Those with arthritis.
who are undergoing dialysis.
Those undergoing hemodialysis and receiving immunosuppressive therapy.
People with liver disease.
People with malignant blood tumors (blood cancers)
Those who have had a hematopoietic stem cell transplant (bone marrow transplant).
Those with solid tumors (benign and malignant).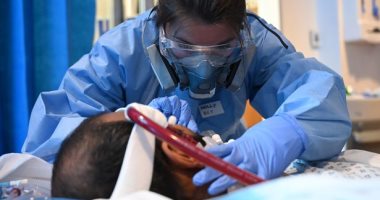 The results of the study confirmed, "It clearly shows that there is an increase in the immune response from the first dose to the second dose in patients with immunodeficiency, and this indicates that patients can benefit from a third and booster dose, and a new study was launched, called Octave Duo , to discover whether the third booster vaccine makes a difference for those whose vaccines are less effective.