Many famous women, when choosing their looks on the red carpet to attend any event monitored by different media cameras, are keen to wear a dress of the latest designs, and no famous woman has appeared before, but unfortunately some of them discovered others wearing a dress that appeared before that, and this What was monitored by a report published on the site "insiderWhich we will review in the next lines.
Meghan Markle and Jennifer Garner
Princess Meghan Markle wore a dress Roland Moret "Midi the night before her royal wedding on May 19, she completed her look with ice blue heels, and later, on August 20, actress Jennifer Garner wore the same dress as she walked down the Hollywood Walk of Fame.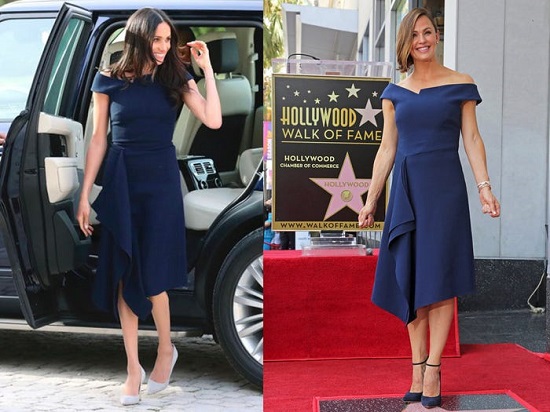 Megan and Jennifer
Christina Aguilera and Meghan Markle
Singer Christina Aguilera wore a Stella McCartney coat in Los Angeles, California, on January 16, with glittery shoes, mini Kanye West sunglasses, and a stylish hat..
Later that week, Meghan Markle recreated the look, wearing the same coat with mismatched earrings on her royal trip to Cardiff on January 18..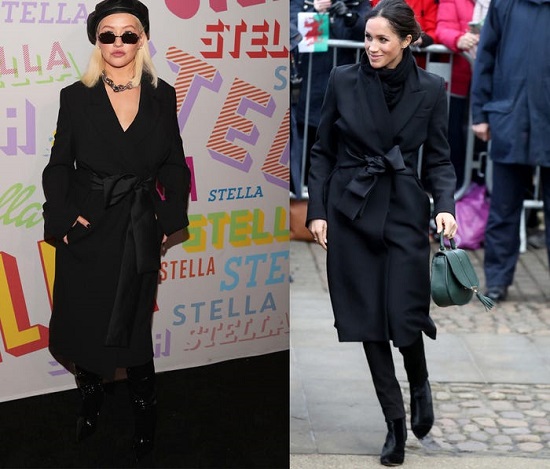 Christina and Megan
Kate Walsh and Idina Menzel
And in September 2017, actress Kate Walsh wore a dress with a pair of metallic sandals at a concert in California. And in November 2017, Idina Menzel paired the dress with a shiny flower belt and black heels at the premiere of the movie. "Coco" In Los Angeles, California.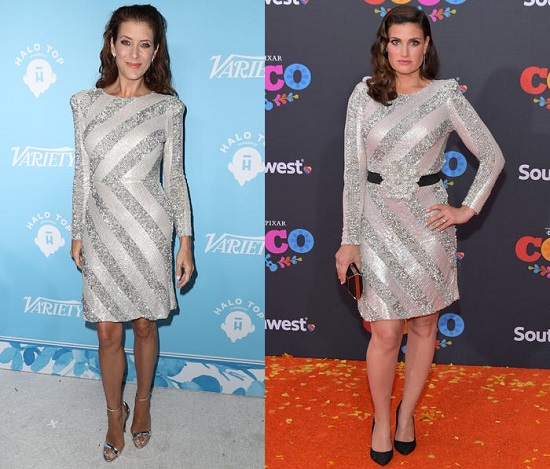 Kate and Edina
Kate Middleton and Meghan Markle
Megan Markle wore the dress for the first time at an event in Los Angeles, California, in February 2012, and years later, specifically in November 2017, Kate Middleton wore the same dress, but it was black and long, at a party in the United Kingdom.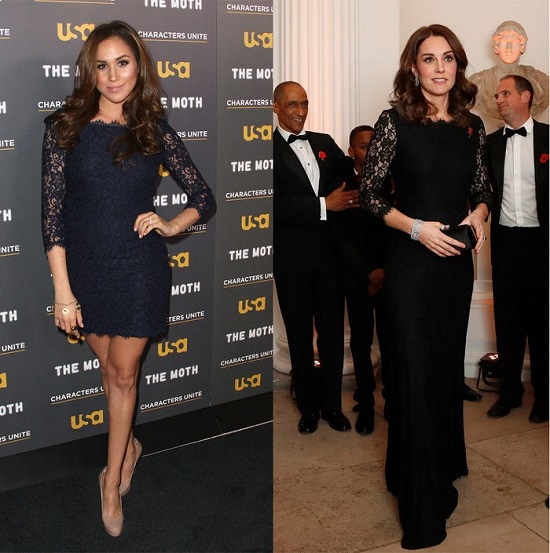 Kate and Megan
Gigi Hadid and Serena Williams
Model Gigi Hadid wore a Balmain dress when she debuted her runway in September 2017 during Milan Fashion Week, with over-the-knee boots and in November 2017, tennis player Serena Williams wore the dress at the Glamor Women of the Year Awards. Yere, based in Brooklyn, New York, accessorized her look with hoop earrings and pointed heels.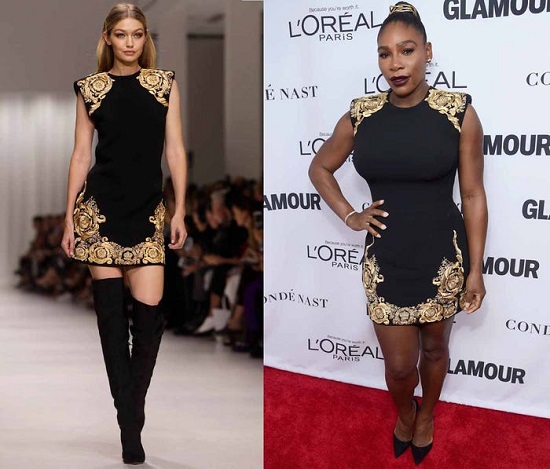 Gigi Hadid and Serena Williams