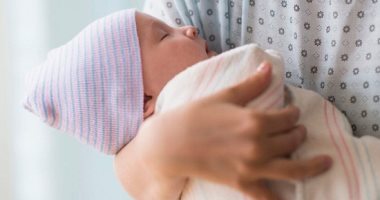 A couple lives in Los Angeles, USA, because of their child, who received him by fertilization with eggs in a clinic, only to be surprised that the child was not their son and belongs to another family.
According to Agence France-Presse, the couple was surprised, several months after the birth of their child, that the child belongs to another family, after the doctor replaced the eggs of the mother with eggs belonging to another family.
The incident started in 2019 After the appearance of different features of the couple's child, who appeared with skin and hair darker than their nature and the rest of the family, and soon they subjected the girl to genetic tests to confirm the validity of their claim.
The report quoted the details of the lawsuit filed by the couple, Daphna and Alexander Cardinale, against the clinic, in which they demanded the court to prosecute the clinic for negligence in implanting eggs in the uterus of another woman and replacing their eggs.
The couple quickly reached out to the other parents, who decided to replace the baby with their real child after the court ruling, to establish a friendship between them, and the report quoted a statement from Cardinale saying: "The birth of our daughter was supposed to be one of the happiest times of my life, but I was immediately shocked and upset because I I didn't recognize her," he said, adding: "When the truth came out, the exchange of two children was even more disturbing. Losing the child you know and recovering the genetic child you don't know yet is already a nightmare."