A new study issued by the American University of Michigan revealed new symptoms that may predict your infection with the Corona virus, in light of the variables arising from the virus that may bring symptoms different from the common signs of infection, as it was found that delirium is one of the signs of a long-term infection with the Corona virus, according to what It is stated on the Express website.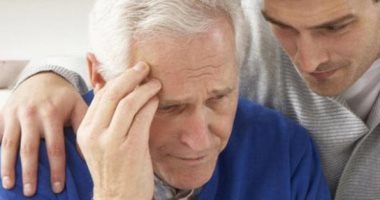 The researchers said that delirium is one of the devastating consequences that patients faced during and after hospitalization, as the study was conducted on nearly 150 patients, who were hospitalized due to the virus, and it was found that 73% suffer from delirium, a serious mental state disorder that may cause confusion The patient is unable to think clearly.
The researchers pointed out that delirium patients tend to be more sick, if they already suffer from high blood pressure and diabetes, and the study was based on the medical records of patients, to determine the common relationship between patients who had delirium, until the study concluded that infection with this disease is one of the signs Virus infection.
The study showed that delirium can lead to low oxygen to the brain, as well as blood clots and stroke, which leads to cognitive impairment, after inflammatory markers were found to be significantly increased in patients with delirium..
The researchers explained that some people infected with the Corona virus were confused and excited as a result of inflammation in the brain, as the study found that cognitive impairment can persist even after discharge from the hospital..
The researchers explained that having delirium may result in seeing or hearing things that are not there that could be a sign of infection, and this disease may persist with some patients for several months after infection.