Donia Gamal, 23, has loved since her childhood drawing and executing her artwork on unusual and innovative things. It is for me a great challenge, as I recently used a group of cockroaches to draw some paintings using the style of the international artist Van Gogh.

some paintings
And she continued, "I looked for a different and striking way, and decided to draw on cockroaches," adding that it was not easy, especially since cockroaches are already alive, and drawing a painting on a moving material was not that simple. As for her dealings with cockroaches after her death, she said that she paints on their backs and wings using a small brush and a quantity of water colours, and after finishing the drawing, I use hand sanitizers and disinfectants, even floor sanitizers, to feel clean afterwards.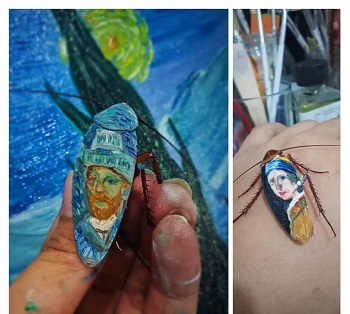 cockroaches
As for the reactions that varied between exclamation, surprise, and denunciation at times, she said: "Those who are interested in art will understand that my use of cockroaches in drawing paintings is nothing but to attract attention and do something that no one else did completely, especially the ability and lack of fear that distinguished these paintings." Her family added that it ended after she got rid of cockroaches after she finished drawing paintings and taking pictures of them, which she shared in one of the groups for distinguished art lovers.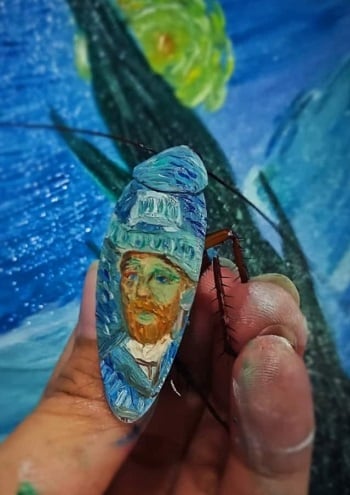 Van Gogh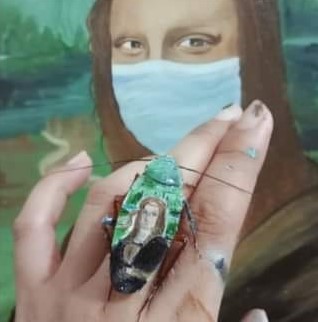 A painting on the back of a cockroach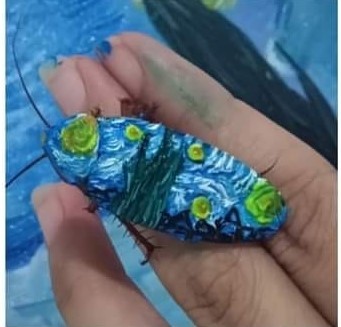 Van Gogh painting