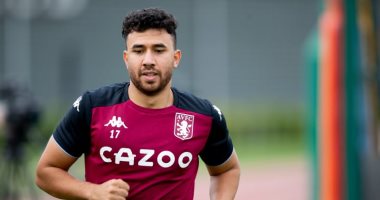 Aston Villa coach Dean Smith revealed an unpleasant surprise for Egyptian star Mahmoud Hassan "Trezeguet", who is professional in the English club, stressing that the player may not be able to play with the team until the end of this year because he has not fully recovered from his injury.
Smith said in the press conference for the Aston Villa match against Everton that Trezeguet is still in the rehabilitation process from a cruciate ligament injury, which he missed at the end of last season and the beginning of the current.
Aston Villa will meet Everton tomorrow, Saturday, for the fifth round of the English Premier League matches, as the team seeks to modify its position in the competition, especially as it occupies the twelfth place with only 4 points.
The Aston Villa coach added that it was decided to postpone the appearance of Trezeguet until he is fully ready at the beginning of the new year.
Trezeguet had injured his cruciate ligament during the Liverpool match last season, and he also continued his rehabilitation training in the last period after undergoing successful surgery.