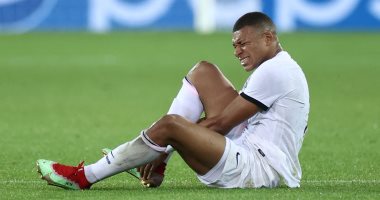 Press reports revealed that the French club Paris Saint-Germain suffered a strong blow a few days before the match against Olympique Lyon, which will be held at the Parc des Princes in the sixth round of the French League, in the absence of French star Kylian Mbappe from the meeting.
The French newspaper "le10sport" said that the initial medical reports indicate that Kylian Mbappe does not suffer from any fractures, but he needs to rest and will not be able to participate in the Lyon meeting.
Mbappe had suffered an injury during the Club Brugge match in the Champions League, so Argentine coach Mauricio Pochettino decided to replace the player in the 51st minute of the match and put Mauro Icardi as his replacement.
The newspaper added that the first diagnosis is reassuring for the player, as Mbappe suffers from a minor injury to his toe, which already excludes the risk of the player's long-term absence.